A Fresh Start From the Comfort of Home
When our North York-area client was looking to renovate the home she had been living in for over 20 years, she knew two things were of the utmost importance — beauty and functionality.
Homes are precious spaces and trusting a new company with a renovation, especially for a home containing decades of history, can bring up understandable concerns.
Design-First Approach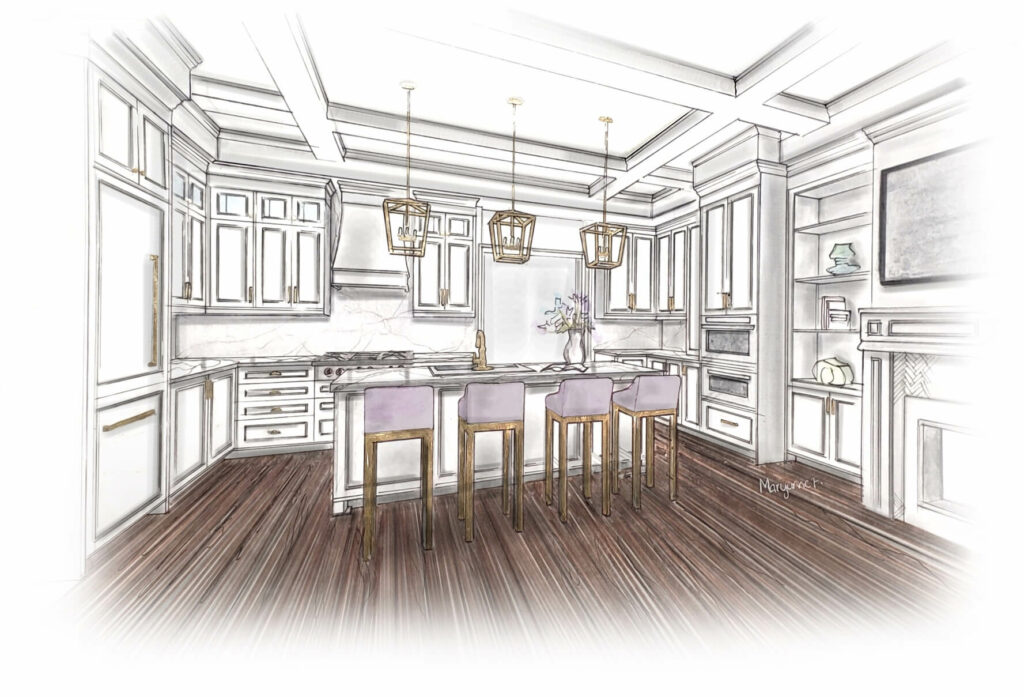 Our client loved our no-obligation "try before you buy" design-first approach. And in just a week, our design team returned with not just one, but two artistic renderings of her first floor. She was able to see what her space would actually look like —and she was certainly impressed.
During the initial process, she expressed understandable fears about packing up and storing her furniture and precious valuables while renovations were underway. Fortunately, we had a solution! Thanks to our VIP moving service her anxieties were eased. In just one day all her belongings were carefully and securely packed and stored and she was helped to move into her temporary residence.
A Modern Renovation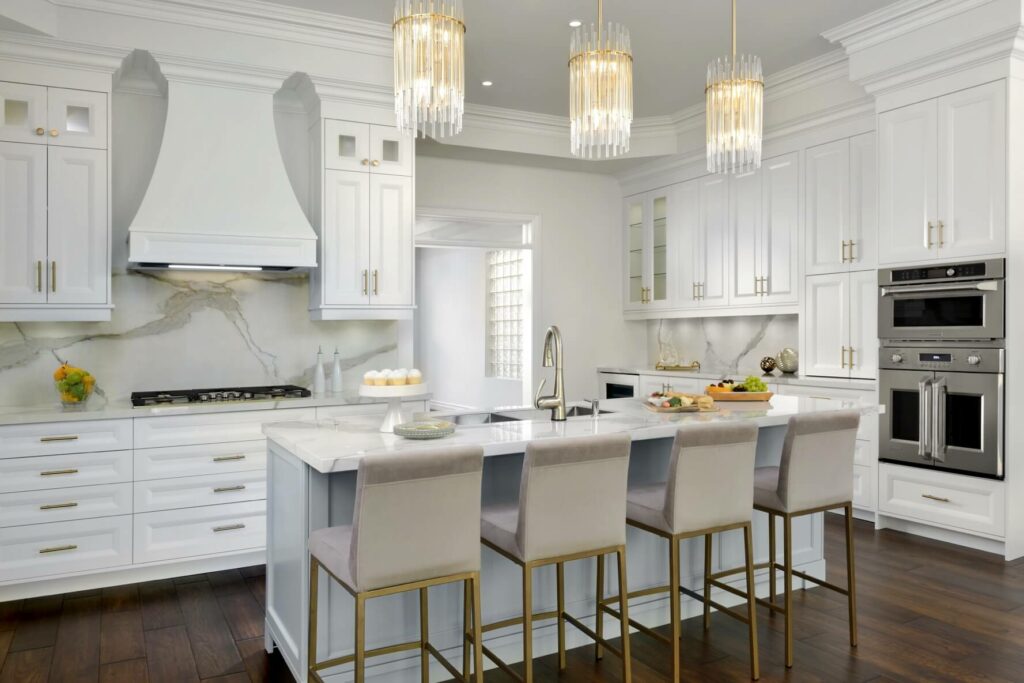 With stunning features like an enclosed refrigerator, gold finishes, a delightfully spacious floor plan and crisp marble countertops, her kitchen was transformed into a warm and inviting yet sharply modern space. Pure elegance.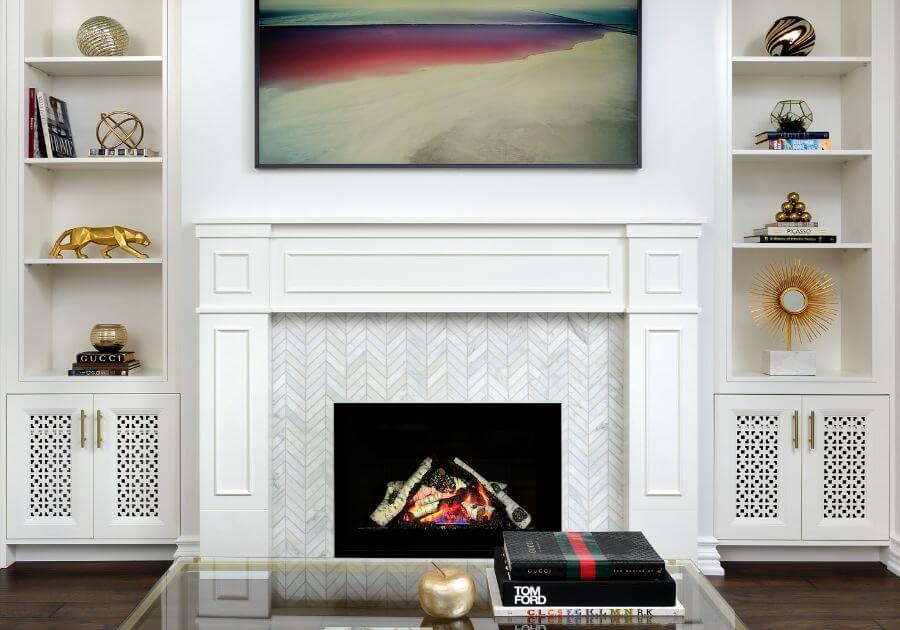 From the architectural details to the high-end finishes, this homeowner was blown away by the level of talent our team possessed. She felt so confident with the way the project was going that part way through she inquired about adding more work. Georgian was able to deliver in a timely manner, exceeding her expectations from start to finish.
Next Level Relaxation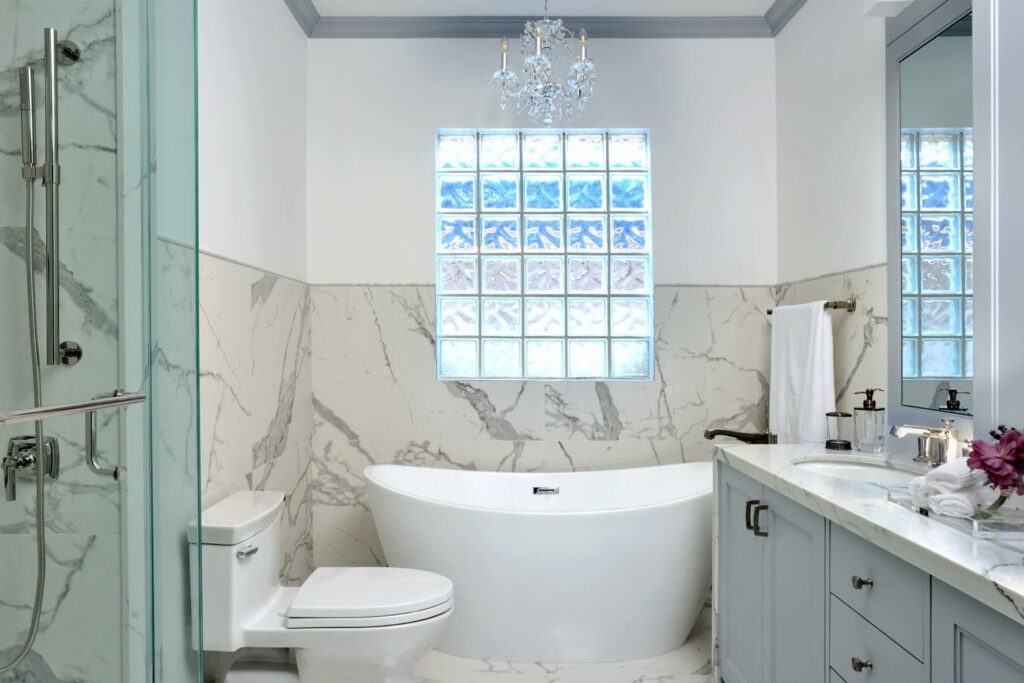 A principal bathroom would not be complete without a space to relax, and this stunning soaker tub is front and center. With marble flooring, an elegant chandelier and the clever optimization of natural light, this bathroom fits the bill of beauty and functionality.
The bold vision of Georgian's experienced designers combined with top-notch finishes blew our client away. Not only did it enhance the overall footprint of her home but the level of professionalism throughout the renovation eased her anxieties and proved that renovating doesn't have to be stressful. In fact, it can be just what is needed to breathe new life into the homes we hold so dear. We were thrilled to give our North York, ON client a fresh new start in the home she loved. Contact us today to book your no-obligation design consultation so you can start to love your home again.