Top 10 Luxury Home Trends for 2021.
Top 10 Luxury Home Trends for 2021.
The past year showed us the importance of having interiors that serve as multifunctional spaces, ones that have the ability to cater to a wide variety of every day demands. What was laid bare last year, has become a trend moving into 2021. And homes are beginning to transform themselves accordingly. Here we present the top ten luxury home trends that are quickly rising to vogue.
Sustainability.
To leave the smallest environmental footprint possible, designers are choosing new materials, such as bioplastics and reused. Not only is this a solution to wasted plastic, but it also inspires new pieces with unique, unusual materials.
Comfort First.
Laidback and relaxed, living rooms are becoming intimate dens brought to life with more furniture and comfortable seating arrangements. The space becomes close and warm, with perhaps one centrepiece to captivate the eye, such as an antique sculpture or opulent chandelier.
Natural Wonder.
Bringing the outside in has never been more appealing. The use of natural and organic materials blur the lines between traditionally separated public and private spaces. They bring an unrivalled sense of peace and calm, while strengthening our connection to the outdoors.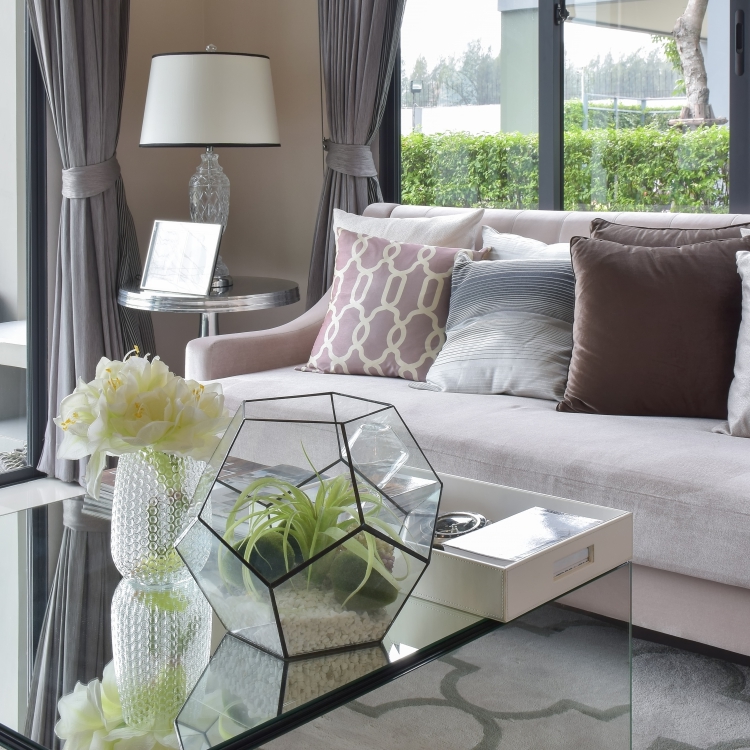 Old Yet New.
Much like bringing the outdoors in, the trend of contemporary rustic pulls together two disparate elements to create one uniquely unified space. The comfort of antique furnishing meets the vibrant pull of contemporary layouts, accents and fixtures.
Accessorize.
A space should always offer surprises. Accessorizing with bold colours, rich hues and layered styling is how modern luxury homes are transforming their interiors into more artistic spaces; it is how you can showcase your personality and eye for enthralling design.
Neutrality.
On the other hand, subtlety goes a long way too. Understanded, neutral tones work wonders when trying to capture modernity and elegance. A monochrome backdrop of grey set against statement pieces such as bright furniture or sculptures is a great way to emphasise what you are most proud of.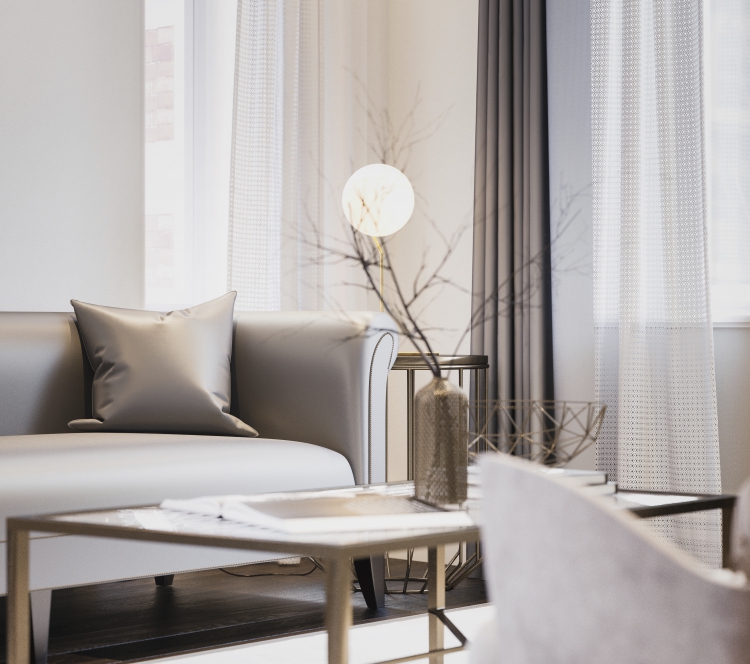 Minimalism.
In keeping with neutrality, another trend is opulent minimalism. Bringing in light woods, Scandinavian-inspired design or natural materials like marble and wood create a warmth and sense of comfort that cannot be duplicated.
Industrial.
Open-concept interiors lend themselves to the classic industrial look of exposed brick and pipes. It's a dynamic environment in which every daily activity takes place, and it comes across as deliberately unfinished, and all the more welcoming.
Make a Statement.
A clear space with neutral tones is incomplete without a statement piece. This trend purposely creates quiet interiors so that décor enthusiasts can elevate it with a one-of-a-kind additions in the shape of luxury furniture with an emphasis on materials and colour.
Graphic Art.
Graphic art has taken hold of the imagination in more creative and more ambitious ways. Whether home interiors such as walls, or accessories such as decorative pieces, this trend brings new life to any space through the special way it combines form with colour, function with design.