Holiday Design Trends Of 2020
The holiday season is here and due to the shutdowns, many people have started decorating early. After all, the pandemic has had an overarching influence on every design trend this year from home offices to DIY and renovation. Decorating for the holidays is no different.
Maximalism is the biggest holiday decor trend of 2020. After all, with fewer people making travel plans and more people staying home, there's plenty of time to obsess over the details, take design risks and achieve the look you really want. And while our lives might feel less than glamorous right now, these decor trends certainly don't reflect that. Here are this season's top trends along with some helpful tips on how to decorate for the holidays in 2020.
Gold And Pink Christmas Trees
In 2018, black Christmas trees were a major trend. Two years later, it's gold.
The color gold is believed to lift spirits and inspire optimism. Given the challenges of 2020, gold Christmas trees will add a positive moment to our homes as we look to the holiday season. What's great about gold is its ability to go high or low. It is easily dressed up for a glamorous look. Alternatively, gold can also be simple and understated, particularly when decorating with soft tone ornaments.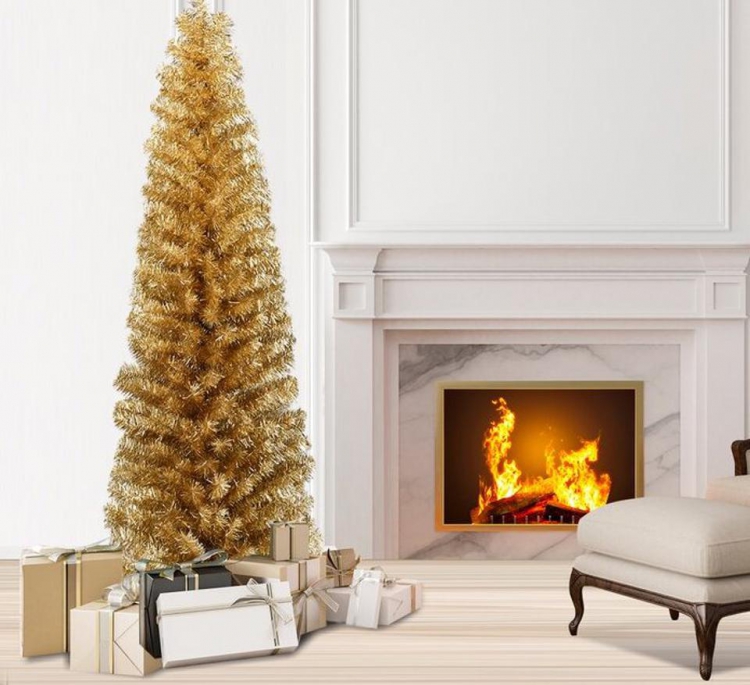 Pink Christmas trees are also on trend this year. From light pink artificial fir to vibrant magenta tinsel, this bold statement looks just as interesting in real life as it does on Instagram.
Maximalist Tree Decor
When it comes to ornaments, more is more in 2020.
We suggest choosing a tree first and then figuring out how to decorate it. Our process is to either identify a theme or wait to see what catches your eye while shopping. look for pinecones, decorative rattan reindeer, and natural elements to bring the theme to life. Also look for metallic ornaments and mini white ceramic houses…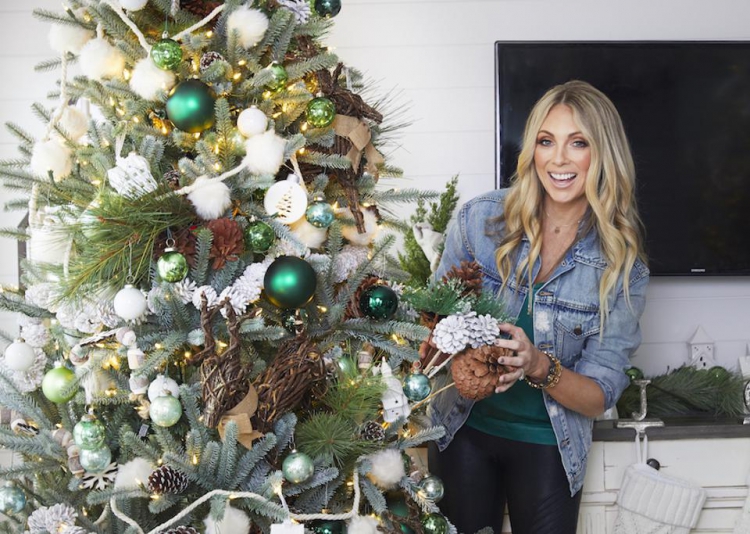 Go from the top and works your way down. We like to top the tree first to help determine the balance and proportion of ornaments that will be added. We're also a big fan of using an alternative topper that ties into your theme. For example, you could use faux sprigs of greenery or prop your favorite holiday character atop for a fun and festive theme.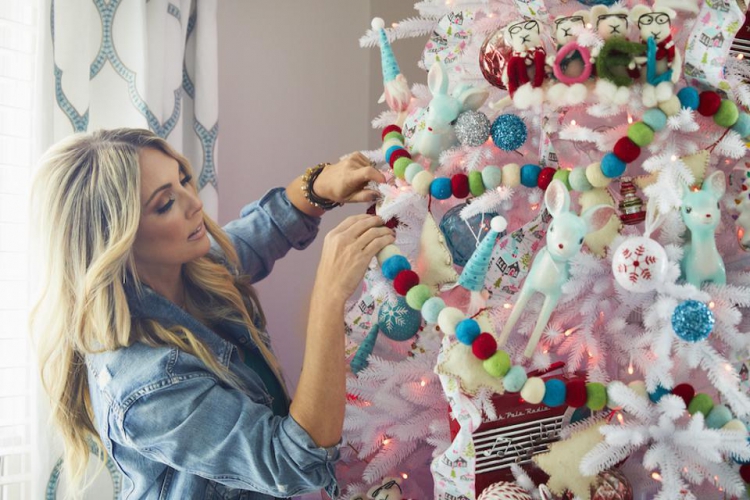 Set your foundation with lights and garlands by alternating strands of each throughout. We like to mix and match for added dimension.
Blue And Silver Are The New Red And Green
Traditionally, blue and metallic colors like silver symbolize Hanukah while red and green are for Christmas. But this year many are using blue and silver to represent both holidays. However, this is the one holiday design trend completely unrelated to the pandemic.
There's a larger movement behind the re-imaging of holiday colors. With Pantone choosing Classic Blue as their 2020 color of the year, it makes sense that holiday decor would be on the pulse with this trend— and not just for Hanukah. For Christmas decor, we're also seeing a lot of blue paired with metallics this year.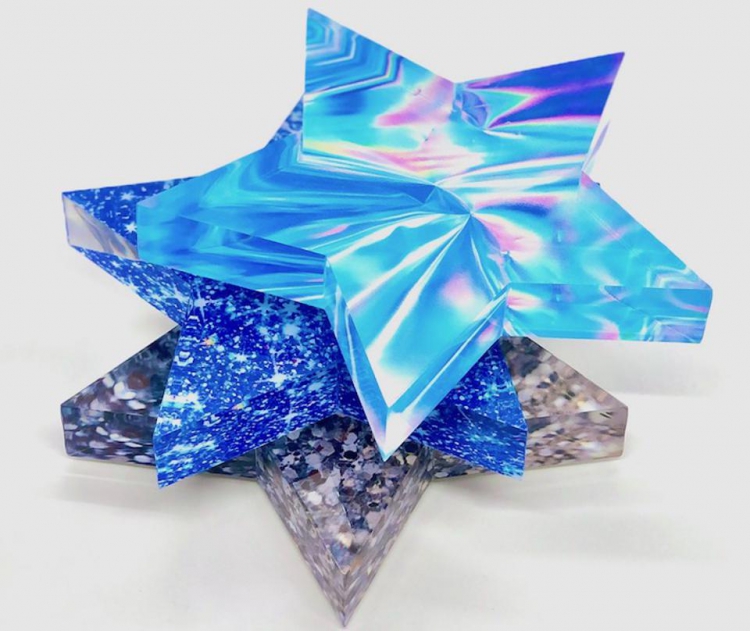 Outdoor Holiday Celebrations
Many people are planning to celebrate the holidays outdoors in 2020, in order to reduce their risk of coronavirus. So some brands did something they've never done before: they launched a curated outdoor line for winter.
Tablescapes Are Everything
With an increased focus on what looks good for social media photos, tablescapes are more important than ever. It's all about details.
We suggest starting by layering soft textiles. Anything from burlap to linen will make the table feel softer and warmer.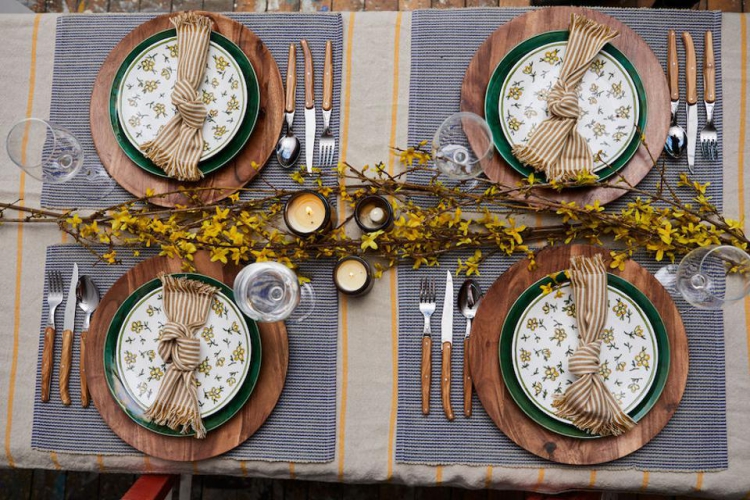 As for a centerpiece, it's best to forgo standard towering floral decor. Have your centerpiece arrangements be long and low. Go traditional with mums, greens, and berries; or get creative with pumpkins, greenery from your yard, and foraged berries. A lower centerpiece also makes it easier to converse at the table as well as serve food.
Don't forget to use linen napkins and style them with a proper napkin ring.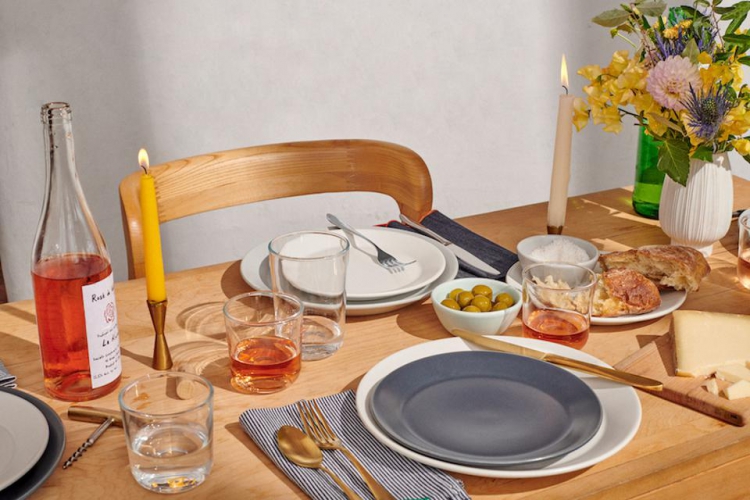 When it comes to utensils, opt for gold over the silver. It's an instant way to upgrade your table. Thus adding a warm pop of color. It's a beautiful way to set your table for the holidays or for every day.