Turn Your Laundry Room Into A Living Space
Laundry rooms are not typically a space we consider right away, particularly since those outside your immediate family will not see the space very often. Why relegate beautiful spaces to the parts of your home that guests frequent less? Your laundry room will focus much more on function than form, however, having a great space to look at is still important for the more intimate parts of your home. Here a few things you can consider to bring life into your laundry room.
Colour
Depending on what space your laundry room is adjacent to, pick a colour scheme that's both soothing and simple for the space; it should flow well from the spaces nearby. Think of pulling neutral colours and more calming colour schemes into the room, and air for cheerier shades since it's a space where a lot of work will be done.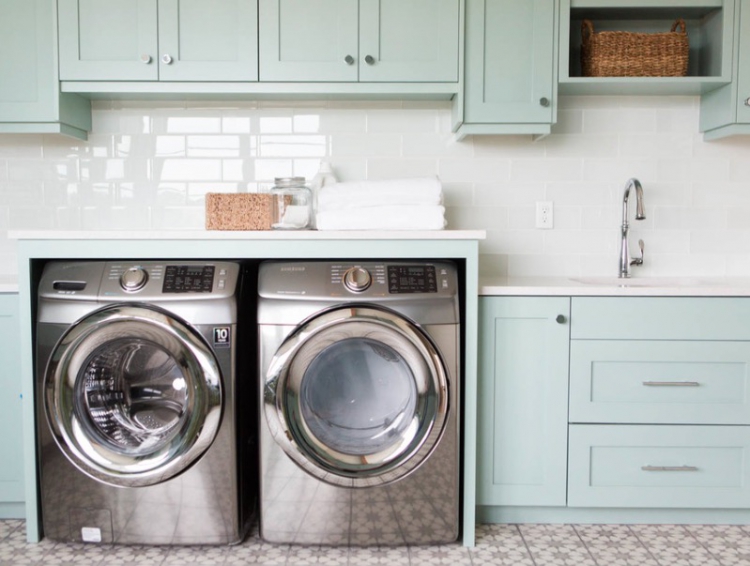 Convenience
Of course, in a laundry room the main goal is for the space to be as functional as possible and easy to use. Consider as many convenient additions as you need to make it simpler to get around. Include plenty of built-ins or additional shelving that will make storing everything from detergent to fabric softener very accessible. You should even consider including a sink in the laundry room so you can tackle stubborn stains by hand without having to trail wet clothes from one place to another.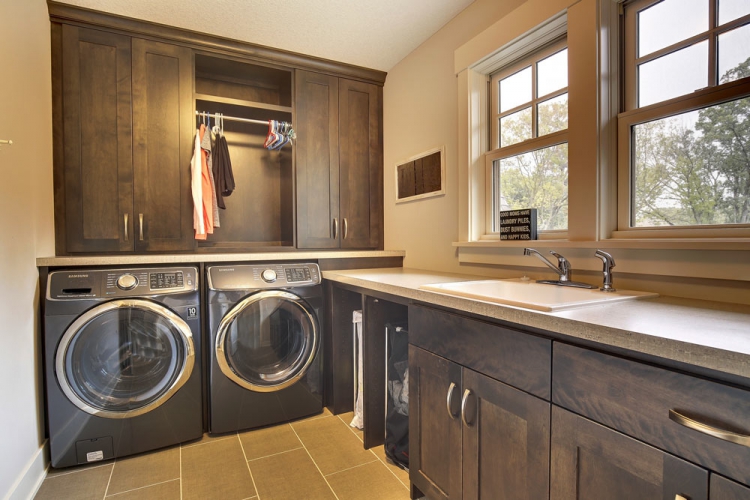 Containers
In any laundry room, organization is key so having a place for everything is one of the most important parts. Make sure you stay within your style and colour schemes, but try to have as many containers, cabinets or cupboards you need to keep everything in its appropriate place. Whether it's separating clothes by colour, having a small space for delicates and hangers for items that need to be hung to dry or put away, it's important to keep everything organized so it makes navigating around the room so much easier.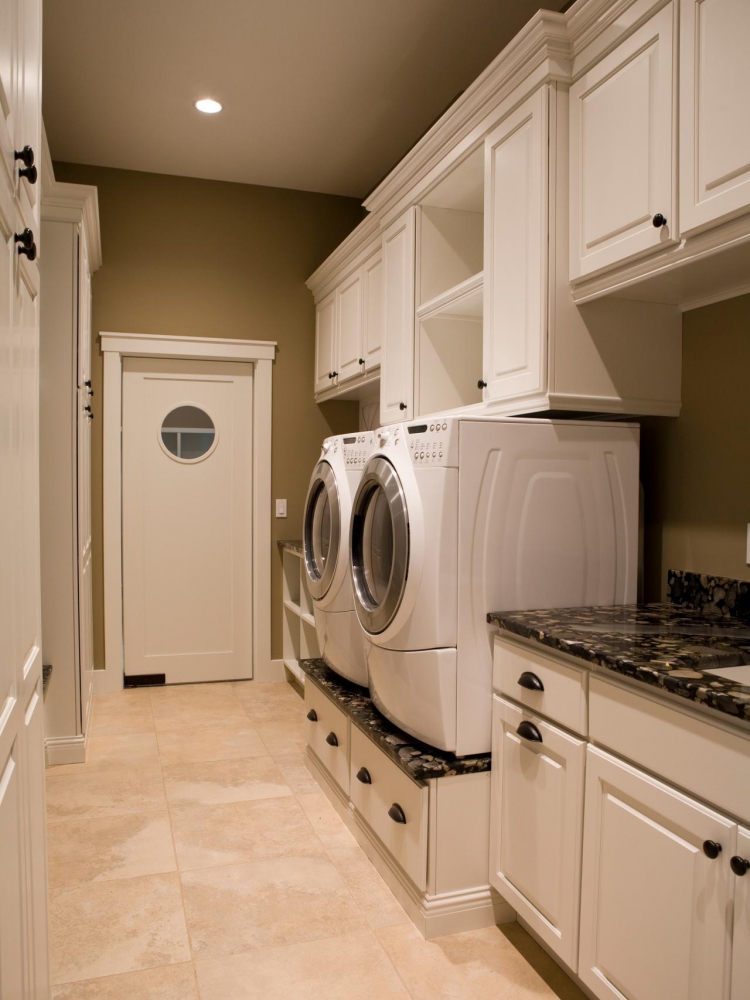 Clean
Laundry rooms don't always have to feel like an industrial space. You might not being in there for long enough to think of it as a living space, but depending on how many tasks you're doing at the same time, you might be in there for longer than you expected, and it's important for the space to be adequate enough to allow for that. Don't shy away from adding artwork or plants to the equation, and window treatments if the space has tons of natural light.