Take Your Bathroom to the Next Level
Your bathroom is the focal point of every morning and a personal sanctuary in your home. Here are a few bathroom upgrades you can explore to take your bathroom to the next level!
Marble
If marble is in your budget, then it's always a good choice when considering taking your bathroom to the next level. Marble will make the bathroom feel instantly fancier and create an allure of class and elegance. Whether used throughout the bathroom or simply as wall tile in a classic corner shower, marble is a touch of luxury and it will surely add value to your space.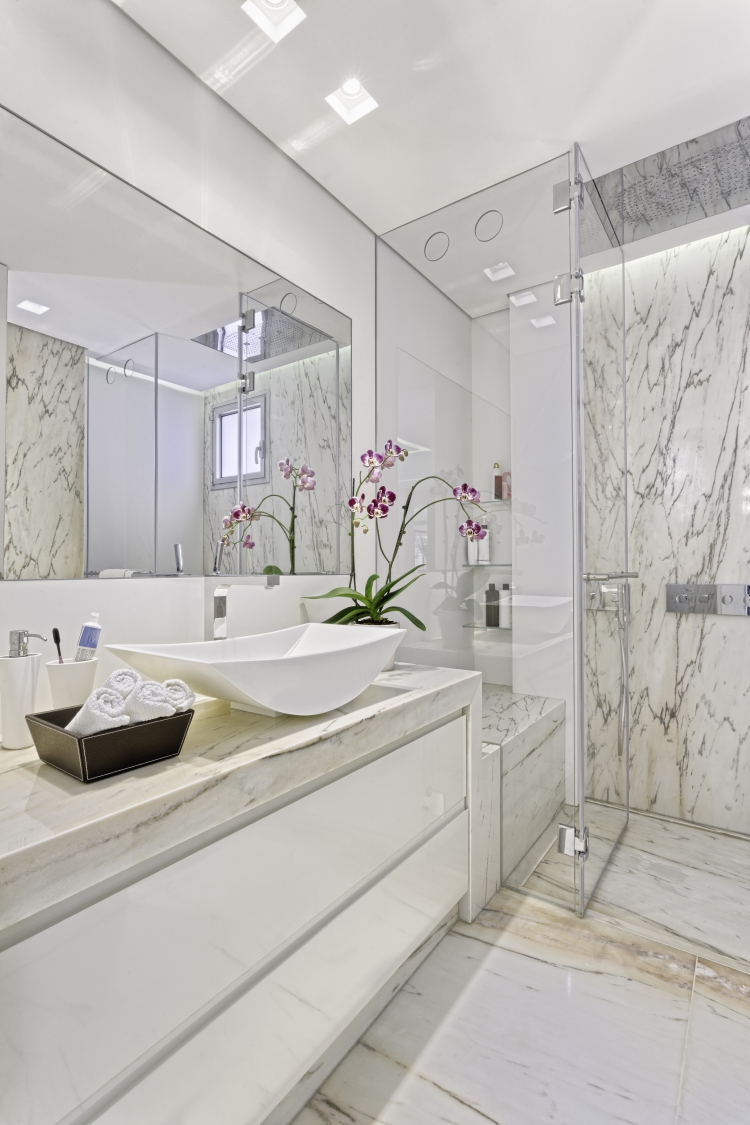 Heated Floors
A great way to enhance the feel of your bathroom is to install heated floors. Heated floors in bathrooms are becoming an increasingly popular in new and renovated homes, providing a warm ambiance in contemporary bathrooms. They are especially effective in lower-level bathrooms. Make sure you hire experienced professionals so that the appropriate materials are used as well as the proper installation process.
Shower Style
A great shower is often an indicator of a great bathroom. Have you considered implementing a full-wall shower? A shower that covers an entire wall is not only an eye-catching touch to your sanctuary; it will certainly help your bathroom achieve that spa-like feel. An addition of a stand-alone tub could also work to elevate the room.
Furnishing
Your choice of furnishing in your bathroom will be a big step in taking your bathroom to the next level. Consider the following options. Look no further than including a bold chandelier in your bathroom; an immediate and elegant addition. Or take the plunge with a fancy new toilet that features a built-in bidet! Also, a master bathroom is not complete without a his & her vanity. It's a distinct feature and a must-add in particularly larger spaces.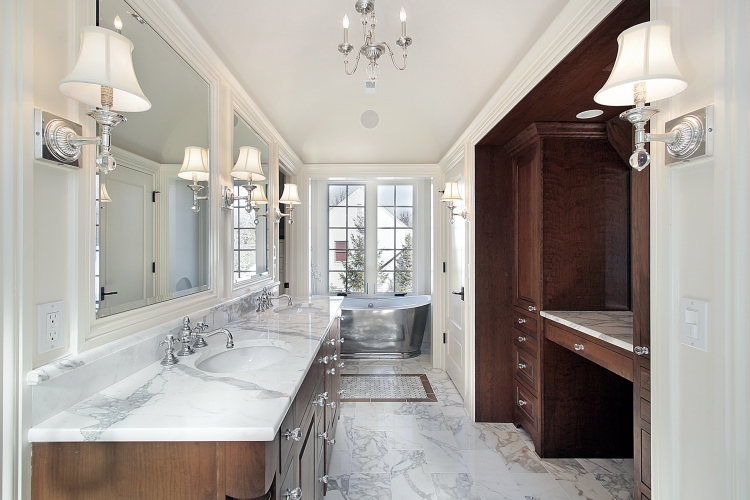 These types of additions are all great ways to take your bathroom to new heights. Let us help you find your next level! Book a design consultation with us today and we'll help you improve your home for tomorrow.