Georgian Homes: Traditional Elegance
We were tasked to transform this home into one that could be enjoyed by all members of the family including one that could sustain for future generations. Along with the collaboration of the homeowners, we were inspired by the timeless beauty of traditional design. Traditional interior design reflects classic European decor. Trademarks of this style generally include wood tones, architectural details, and elegant furnishings. This style is quite versatile and can be combined with other interior elements to create a unique look in a room.
The kitchen features a luxurious blend of materials that complement one another: quartzite countertops, rustic grade oak flooring, and marbled backsplash tiles.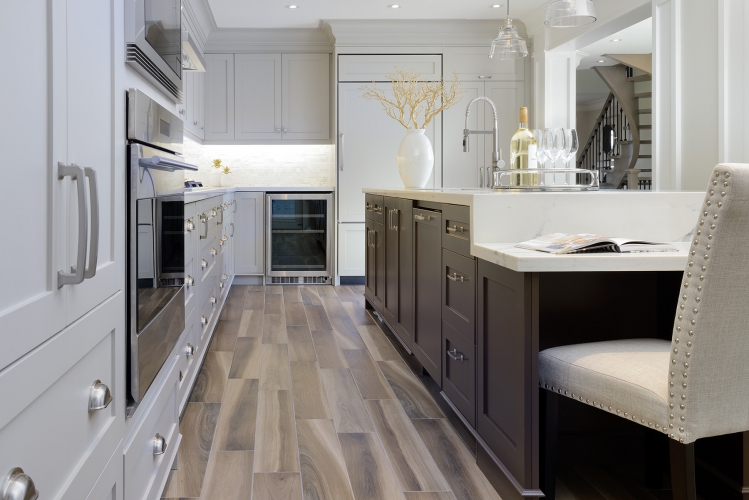 The soft and neutral colour palette brings in more light to the spaces that were otherwise dark.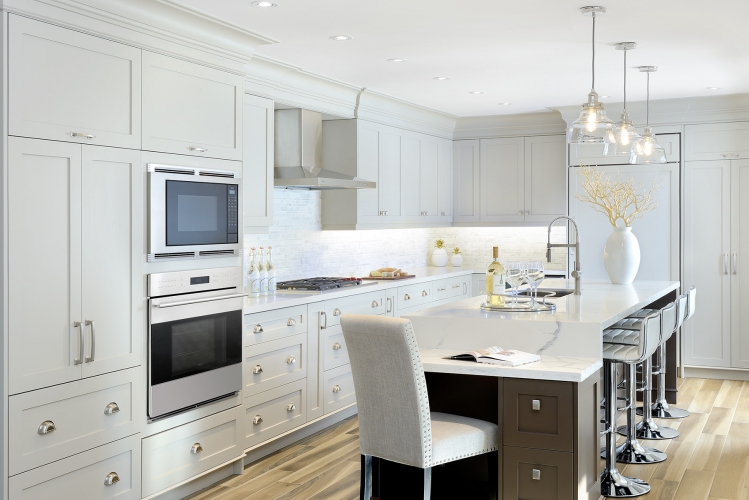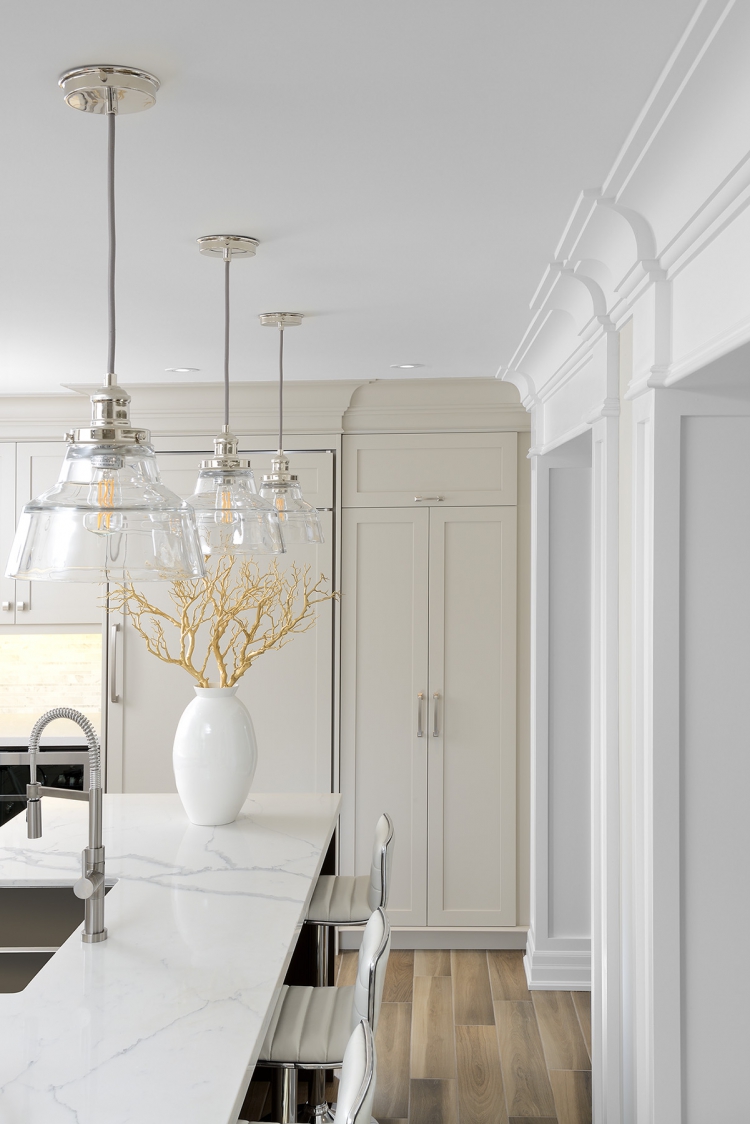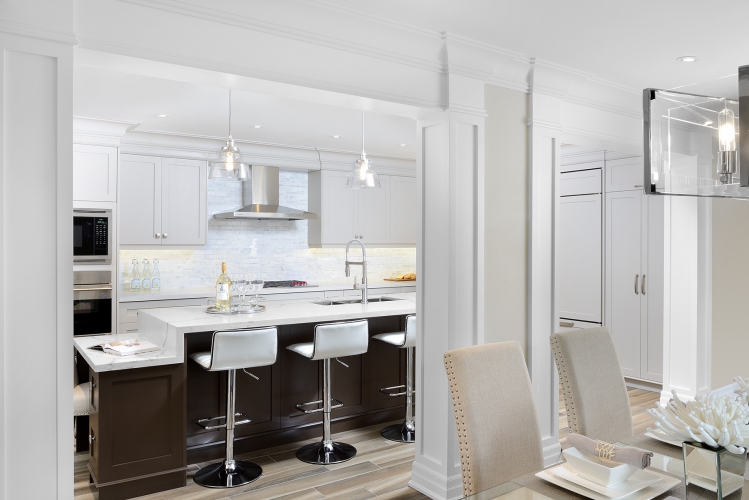 The craftsmanship of the crown molding and columns are seen throughout the kitchen and eases its way into the living room as well – a trademark of traditional interior design style.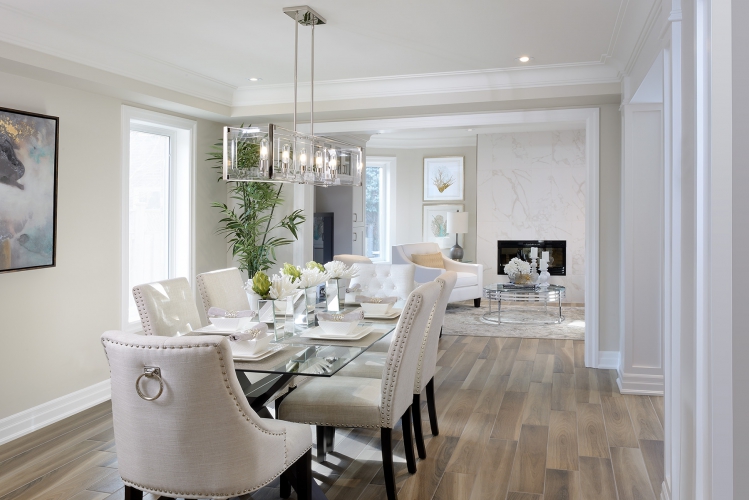 The curved silhouettes of the furnishings were also an important facet to the dining room.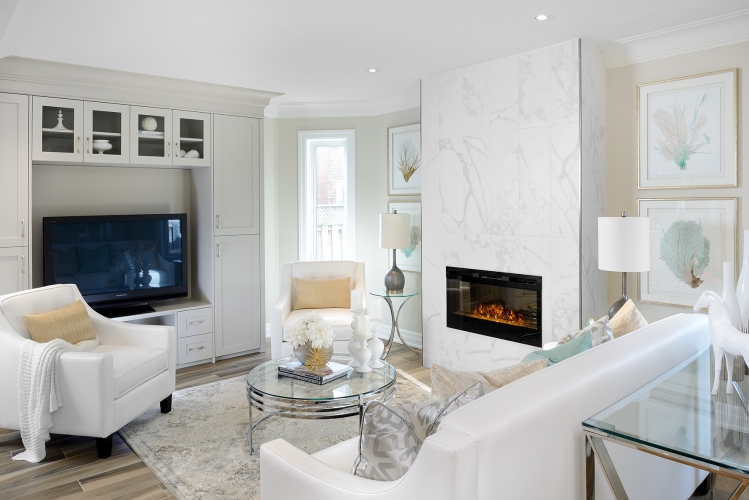 Although elegant, traditional interior design often also emphasizes simplicity and comfort in its layout. Pairings of furniture and accessories are common in this design scheme. This is often done to create a sense of symmetry around a focal point such as artwork and a fireplace as seen here.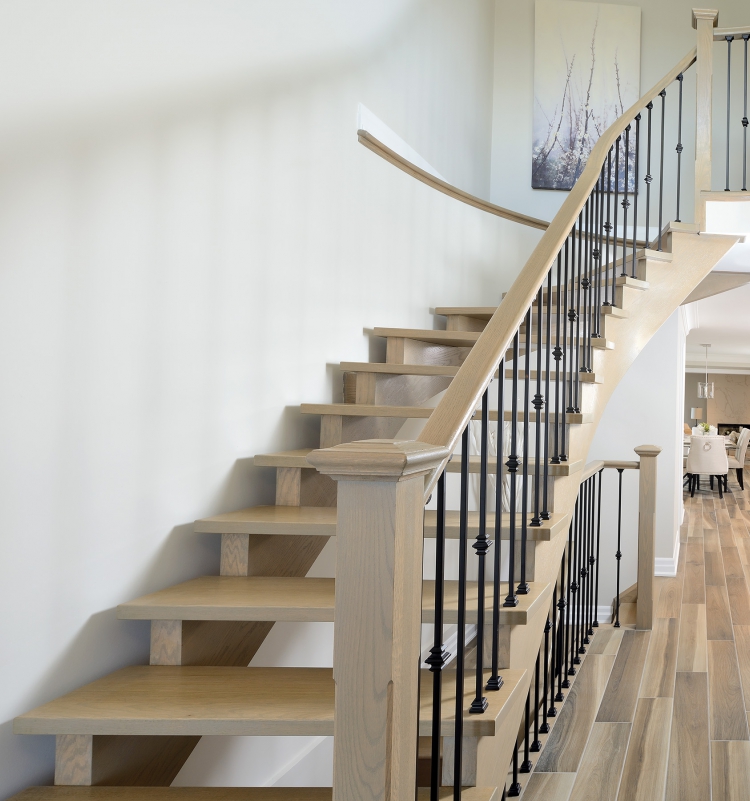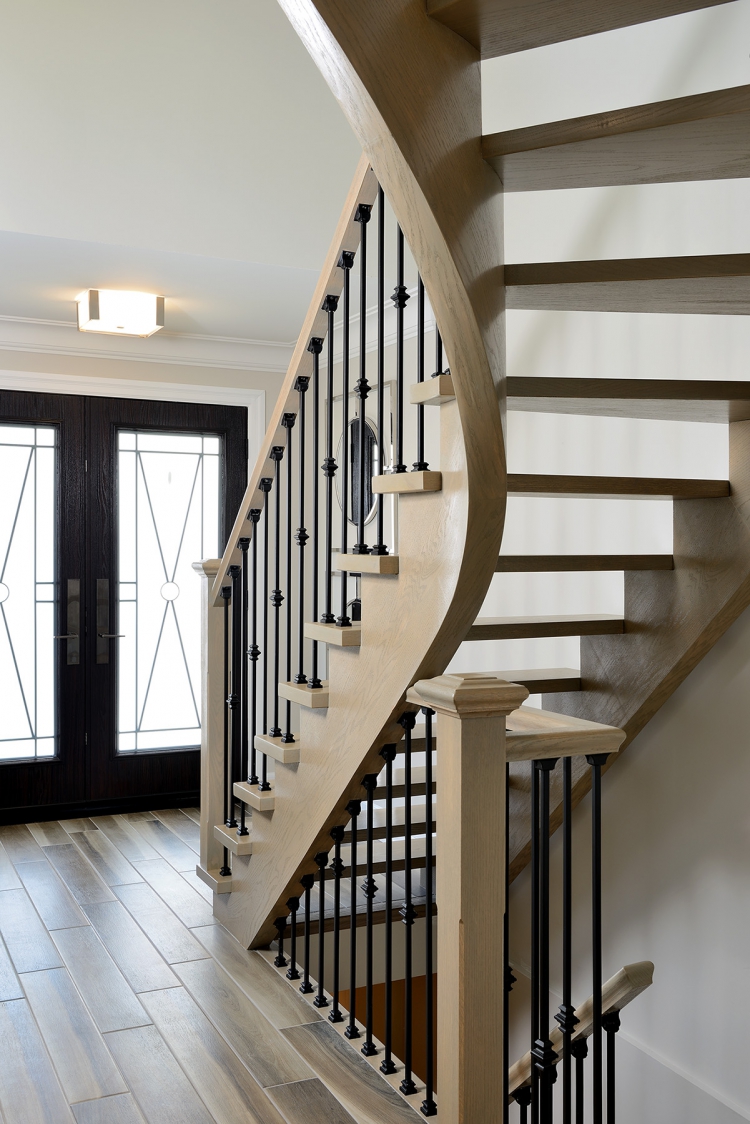 Upon opening the front entrance, you are immediately greeted by this one of a kind curved staircase with railing accents, one of the main focal points in the house. It's craftsmanship reminds us of the elaborate architectural accents in the 18th and 19th centuries.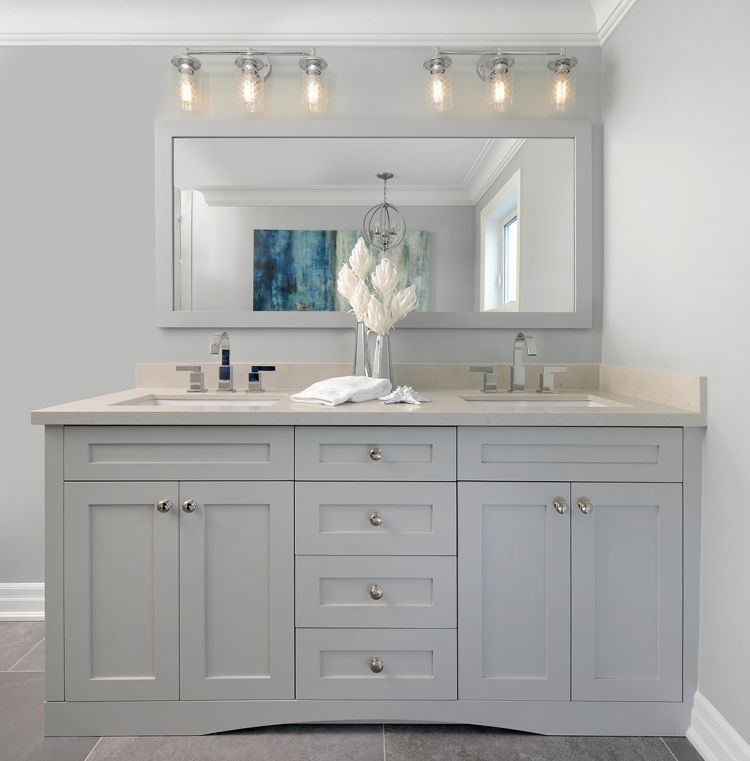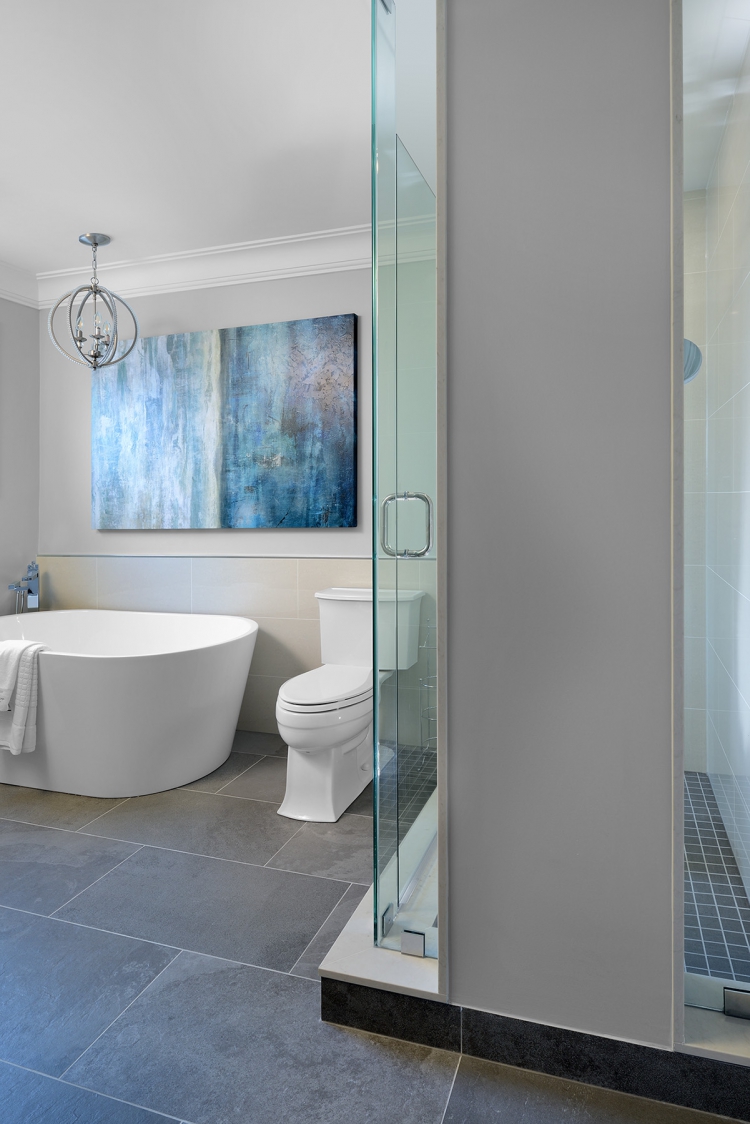 We wanted to create a cooling and calming atmosphere in the bath so we chose a cool grey color scheme and large natural stone tiling. The double sink was a perfect addition for the Mr. & Mrs.