Custom Homes the Georgian Way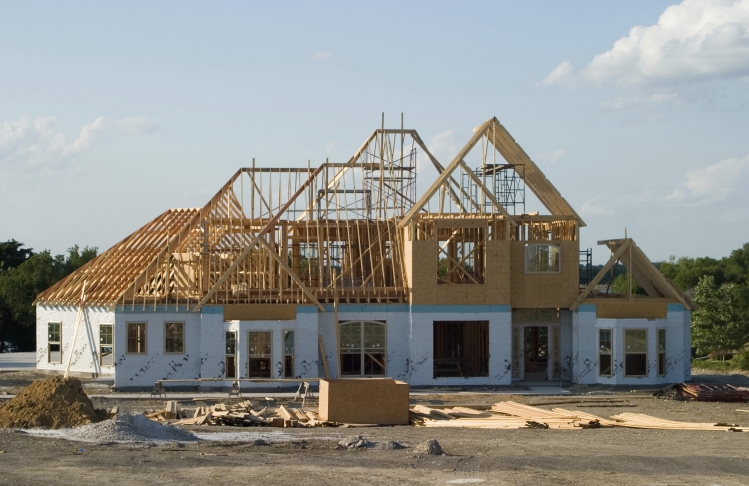 Indeed, a home renovation presents challenges, but smart design delivers the solutions. Modern design-oriented thinking and architecture allow old construction to meet new ideas and materials. If you are considering a custom home project, hiring industry experts will help mitigate issues and yield truly beautiful spaces. Read on to learn more about our top-tier process and why a custom home can be your next worthwhile investment!
1. A Home that is Unique to Your Vision
Bring to life the creative vision of a home you've always wanted. The beauty of custom home renovations is that they can be customized to your heart's desire. It would be nearly impossible to find a home with Georgian-style architecture with specific additions but through a custom home process, the power is in your hands to determine what you need. Your home should be a reflection of your uniqueness, setting yourself apart from other neighbouring homes. Georgian Renovations asks all customers to partake in a design vision questionnaire and contribute inspirational images so that our design team can understand your direction for concepts.
2. A Home that Caters to Your Lifestyle Needs
The importance of your own personal needs and how these are affected by your living space is
extremely crucial for a home to truly feel like a home. From dietary habits to sleeping patterns to
entertaining family and friends – these should all influence design decisions for both your current and future lifestyle. It is helpful to visualize yourself in every area of your home life; Are you an at-home chef? Do you work from home? Are you accommodating your children's needs as they grow? Georgian Renovation professionals know that a functional floor plan will result in a healthy and happy home life. We will measure your premises and produce an existing floor plan of your space. The design team will begin to prepare concepts through drawings and sketches, establish a preliminary scope of work with an approximate budget, and select finishes, materials and appliances that fit your needs.
3. A Home where you can Oversee the Building Process
Many important steps are taken by Georgian to ensure your project runs efficiently and smoothly to have peace of mind knowing our builders are transparent and reliable. We understand you want to know what's happening when it's happening, what materials are being used, as well a how much money is being spent in each area. The construction manager will arrange an introductory meeting between you and the construction crew that has been assigned to work on your home. Project schedules and timelines with be discussed, and construction preparation will begin. Prior to the beginning of construction, all areas are carefully planned, considered and implemented, as this stage is the most sensitive to error.
4. A Home that is a Worthwhile Investment
Canadian homeowners are choosing to remodel or flip run-down houses in an effort to ensure an increased value of the equity and an even higher future resale. Building through our customized process will ensure that your new home is structurally sound and built by quality materials selected by you so that your home will last for decades, aging ever so gracefully. As part of a custom package, Georgian also provides financing at competitive rates to get you closer to your dream home.
5. A Home that is in the Perfect Location
The location of a home is crucial to all homeowners. You knew that when you first chose to move in so why sacrifice it? A custom home can create the perspective of a new environment without actually leaving your community. If your intention was to build a home from the ground up on a piece of land that you purchased – we're there with you as well. Your designer will schedule a presentation meeting, at which you will be presented with the final drawings, detailed scope of work, specified colour chart and Fixed-Price Construction Agreement. Everything will be included, with no additional costs or surprises. The designer will also present you with a three-dimensional coloured concept rendering of your home so you can get a good understanding of what the final home will look like fully integrated with your lot and neighbourhood.