Five Questions with Georgian's new Design Manager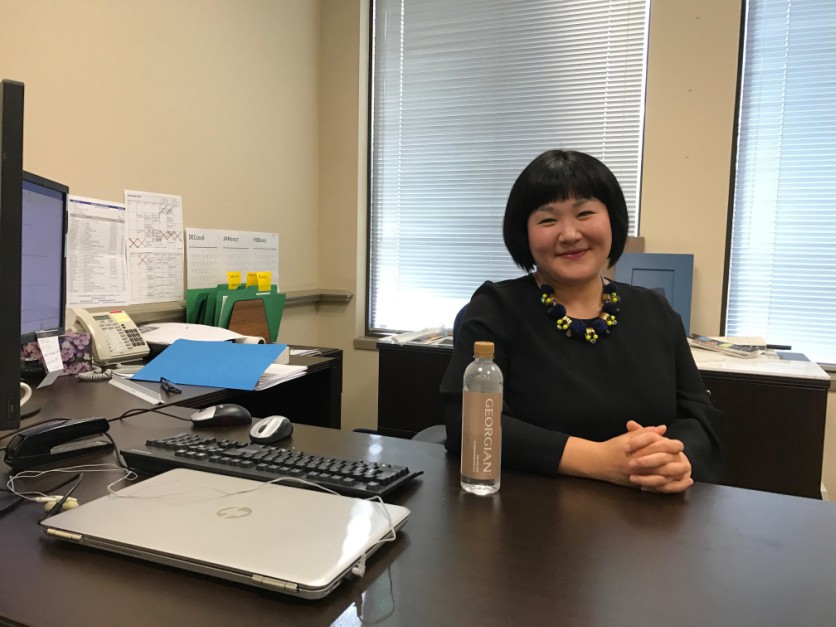 She's an experienced designer, with contemporary flair. Meet Jin Kim – Georgian Custom Renovation's new Design Manager.
An interior designer's job is very intimate. From outside the walls, to the bed sheets – I'm organizing their life by organizing their goods; I'm giving them a direction of movement in their home. I think that's very intimate.
1. What are your responsibilities in your new role as Design Lead?
I manage the design team.
I'll overlook what they're producing and improve the quality of it. Improving the quality of a design starts with the smallest details.
2. Where do you get your design inspiration from?

Everywhere.
Magazines, movie set, TV shows, people's homes. I'm surrounded by design everywhere in my day-to-day life.
3. Tell us about your background as a designer.

I have a large and varied design portfolio. I've worked on residential projects, high-rise rental apartments, condo renovation projects, private offices, and boutique retail stores.
I graduated from OCAD University, and began my career at Goldsmith and Borgal (a restoration architecture company), as my original goal was to become an architect. It didn't take me long to discover my passion for interior design and in 2003, I joined Chapman Design Group (now known as U31). Since then, I've worked as a designer at a number of interior design agencies, and have also taken on personal projects as a consultant.
4. Is there a particular project you've worked on that you've been proud of?

There was one particular room I did for a client who wanted her son's bedroom re-done.
Their home was visually very busy, so we wanted to create a calm and tranquil space for the son to call his own. He had a passion for sailing, so we focused on a nautical theme. By rounding off the pitched ceiling of the bedroom with plaster, we created an underwater effect. The colours of the room were specially colour matched to feel like you were in the ocean. Although it was only one room in the house, it was a memorable project, catered specifically to helping this individual's needs.
5. How would you describe your personal style?

Contemporary.
I like working with negative space. You don't need to fill up a room – what's not there is creating the beauty.