How Mixed Metals Can Add Warmth To Your Kitchen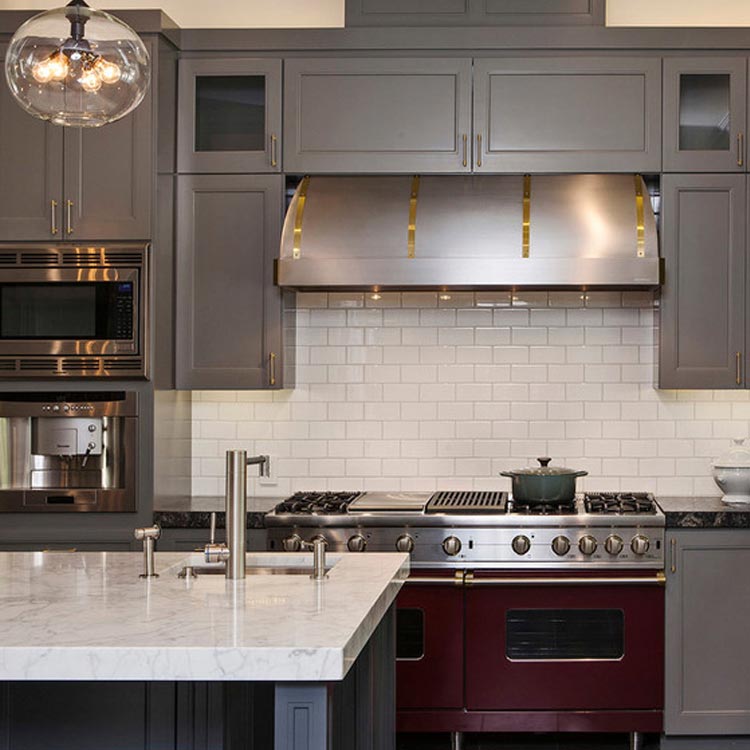 When most people think of kitchen spaces and metals, chrome immediately comes to mind as the default. This is the finish that is found in most spaces with any type of brushed metallic finish. But what about mixing more than one type together for a different feel? While old adages warned against mixing different types of metals together, we're glad to see that this is no longer the case.
For most, the kitchen is the social center of their home, so trying to add a bit of warmth makes perfect sense. If you're a homeowner who likes to entertain regularly, having a kitchen that's inviting is of the utmost importance, and there's plenty of ways you can do this including mixing metals. It will be important to consider a few things before you go about your renovation!
Pick A Main Metal
While mixing metals is great, you'll likely need a finish that will be the most prominent around the kitchen as well as other parts of your home. Chances are, chrome finishes will be everywhere in your kitchen unless you purchase custom appliances that use different metals. Either way, stick with a primary metal finish to help bring a sense of cohesiveness to the room even if you plan to put other metals into the mix. It will be easier to build off when you have a solid base.
Go Cool & Warm
While adding warmth will mean the addition of gold and copper tones for the most part, knowing how to blend and balance the two will be imperative. Most modern kitchens will have appliances finished with stainless steel chrome and silver tones, so playing off of that with rose gold shades will do plenty to balance its coolness. You might already have kitchen finishes that are particularly warm, so consider adding in cooler types of finishes like silver or iron to bring some equilibrium. Consider antique brass, cast iron, muted gold tones and so much more when making you're decisions.
Keep Your Palette In Mind
Mixing metals is great, but it will only make sense if you have the colour palette to back it up. Different colours and families of colours will work better with different metallic finishes; so try to pair warmer metals like gold, copper and brass with red and brown shades. On the opposite end of the spectrum, cool metals like silver and stainless steel work with cooler hues like violet and blue, so keep that in mind when picking your dominant metal. Mixing can still work with a variety of palettes, but it's important to be aware of what the main metallic finish should be and also finding a shade that can work with other finishes as well. In neutral spaces, you can go either way and this will give you a lot more freedom in terms of mixing metal finishes.
Make It Subtle
Just because mixing metals is in vogue, it doesn't mean it can't still clash or be visually overwhelming. Try to keep the amount of metal items you have to a minimum, so they're not all competing for the same visual space. Try to keep it to no more than 3 finish types to stay on the safe side as well. Focus your attention on materials and finishes that aren't metallic at all, so they can add a grounded element that won't clash with the metals.