Open Kitchen Storage Options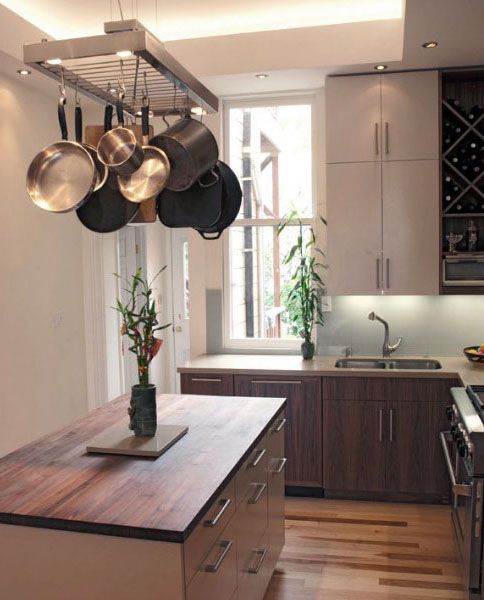 We think the kitchen is one of the most dynamic spaces in any home, and it's about so much more than your countertops! While buying accessories for any space can take it to the next level, it's always important to remember that you have plenty of built-in accessories and decorating opportunities right there in your kitchen cupboards and drawers: pots, pans and dishes. While in many kitchens these items are hidden away from view, there are a lot of reasons why they should be on display in a variety of ways. The most practical reason, of course, is that they will be easier to get to in the event that you need to use them. Often times to stock and overload our kitchen storage areas with items and make it tricky to get things out. You can always go the next step in order to keep your kitchen space highly organized inside your storage areas, but showing them off for everyone to see is so much more fun.
Consider of course the kinds of dishes and pots that you buy. Some are strictly functional and would not at all work in any type of aesthetic medium beyond going into and coming out of the oven! There are some absolutely beautiful cookware collections that work well together in many spaces so it's important to keep that in mind. Here are just a few open kitchen storage options.
Make Use Of Your BackSplash
No matter the size of your range, you will always have at least some space for some type of cookware storage. Both aesthetically and functionally, having the pots directly near the stove makes perfect sense and will add plenty of value to your kitchen space as a whole.
Hang Them Above An Island
If you have a kitchen island and no lighting above it, this is prime space to install a hanging rack over it to store pots and pans. Consider the size and shape of the island before you can choose a rack. If you have a square rack, the rack should probably also be square and slightly smaller in scale than the island.
Open Shelving
Open shelving is perfect for creating a restaurant kitchen feel with cookware and even flatware. Whether it's a full set or a collection of plates from your travels or different finds, having them on display is  great way to create tons of visual interest in your kitchen.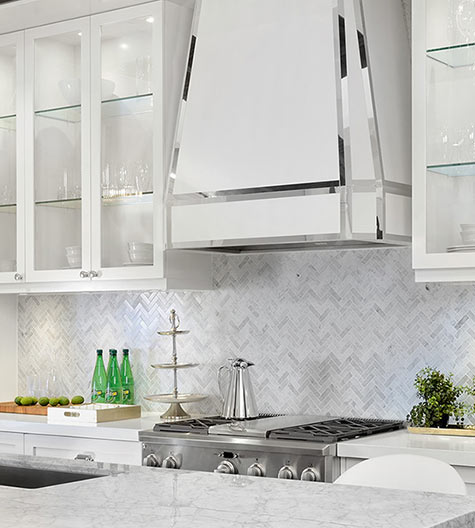 Glass Paneling
For the same reasons that open shelving is a great option, glass panelling on your cabinets and cupboards are a great way to display your flatware. You might want to keep your dishes, pots and pans protected from the everyday dust and debris but still want them to be seen as soon as you walk in. For that, glass panels are the perfect option!
Use Rails
Some kitchens don't have the kind of layout that would allow you to have a full rack hanging from the ceiling or space behind the stove based on where it's placed, but that doesn't mean that all hope is lost. Try to use space-saving rail rails instead so that you can beautifully display your favourite cookware.