Features You Can Borrow From Restaurant Kitchens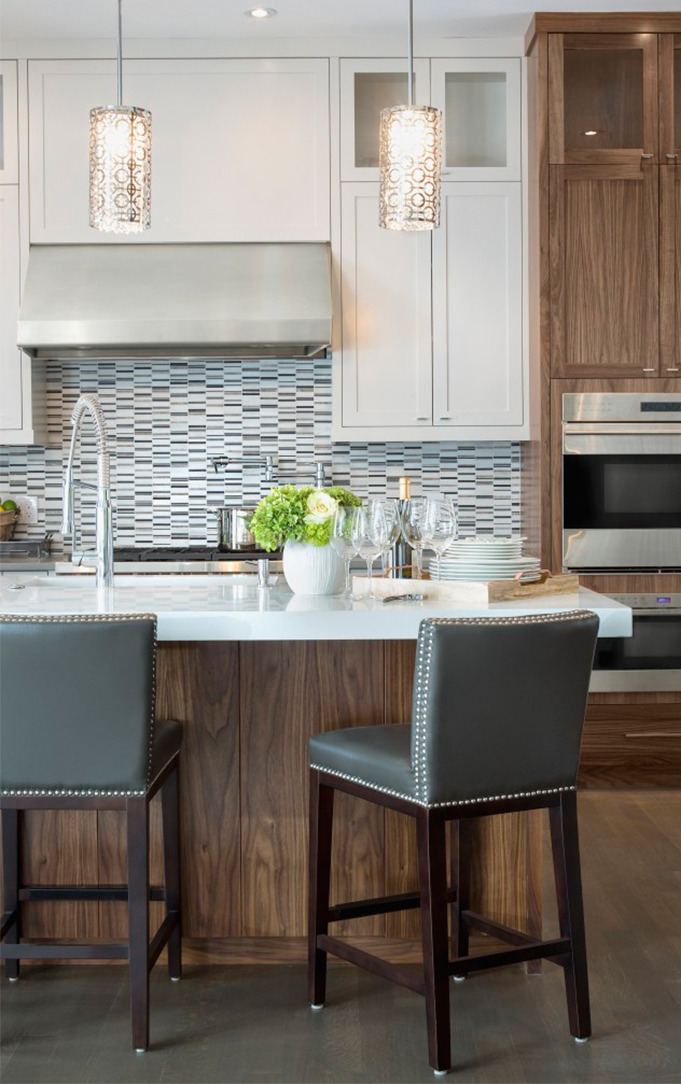 There are plenty of things that residential kitchens and restaurant kitchens have in common but more often than not there are a as few slight, key differences that keep them apart. When it comes to professional settings, kitchens generally have to be set up a particular way because it's the most functional whereas kitchens aren't necessarily designed exclusively with that in mind. We think the features that make restaurant kitchen so much better can easily be implemented into a regular residential kitchen space but you have to know how. Here are just a few of those features you can borrow from restaurant kitchens.
Open Shelves
Most kitchens in a home have closed up cupboards and cabinets but to take advantage of the look and functionality of a restaurant kitchen, it's important to make use of open shelving for some of your stored items. This can do plenty to add personality to your kitchen since so many of the items could possibly double as eye-catching accessories at the same time. It will be important for you to consider the way the items you purchase look as well as how important and functional they are in terms of use.
Go Stainless
Adding as much stainless as possible is about much more than creating a look, it's a great material because it's easy to clean, can withstand hot pots and pans anywhere on them and they don't hold onto germs the way other materials do.
Subway Tile
Another great feature comes down to simple detailing. These classic tiles are found in restaurant kitchens all over the world, and o course it needs a certain of artistic commitment in order for it to catch on.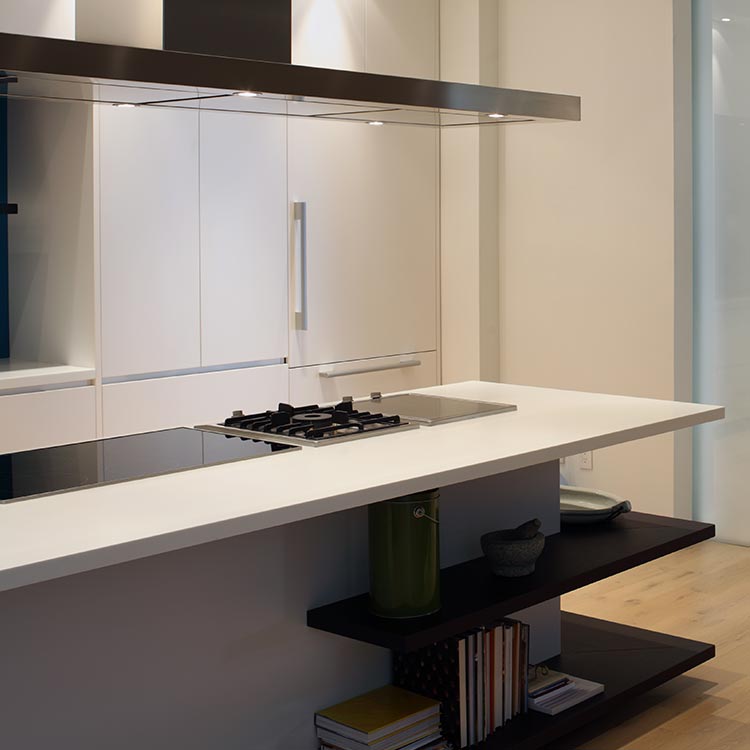 Utensil Rack
This is a great way to keep all of your cooking tools and other essentials close by while also turning them into  display of sorts. Between this and other open shelving, it's important to consider the aesthetic appeal of the items and how well it will work with the look of the space as it is. A set of pots and pans that match the overall colour scheme would become ideal in spaces like this, in order to keep everything cohesive. Of course, you should focus on the quality of the items themselves, but the appearance will also play a bigger role with them being on display in this way.
Marble Island
Most kitchens are so much more useful and functional with an island, so why not up the glam factor while you're at it? Marble can give you a look inspired by a European bakery and are great not only for serving, but also for prep and various basking tasks.
Oversized Vent Hood
Having a large industrial oven hood might seem like something that can only exist in a restaurant kitchen, but it can still also work in a home just as well. These are great with homes and kitchens that having open floor plans as a way to designate what should go where around the stove and range.
Faucet With Spray Feature
An attachment that allows you to switch your water flow from regular tap to being able to spray is a big plus for prep and cleaning. It makes it so much easier and more convenient than trying to force whatever food or other items you're trying to clean under a flowing faucet. Having the spray nozzle gives you plenty of more freedom.