MAD ABOUT MUD ROOM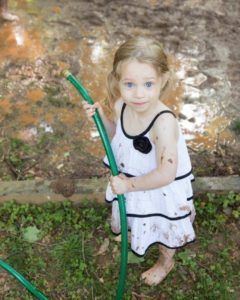 As I stand and stare at my mud room / laundry room / storage space / pool change room, I feel frustrated and confused. How is it possible that there is so much space, yet I am constantly tripping over piles of "stuff"?
Taking a friend's advice, I snap some pictures of the room and look at it from a fresh perspective. Yup, it's a mess alright and it would be so easy to organize the room to meet my family's needs. Four rooms in one, now that would be incredible!
How do I envision it? With thoughts of renovating it, I quickly slip into my happy place!
Hmmmm….
A laundry nook, separated by sliding doors – to keep the 'mud' of the mud room off my clean laundry.
Shoe cubbies on the floor, a beautiful bench, shelves, hooks for coats and knapsacks, hat and mitt cubbies above! What about baskets to hide the chaos?
What about colour? What kind of style do I envision? Should I go with clean white walls and built in furniture? Or should I have fun, choose something eccentric or classic? There are so many options.
There are something's that I am certain of. I love natural wood, particularly cedar. It makes me happy when my guests feel comfortable and since I enjoy hosting parties, whether it's a pool party or a "for-no-reason-party". It's important to me that this room is welcoming, not one that I want to hide from my guests or that I want to hide from myself.
I want to love going into this room. This corner of my house has been forgotten for far too long, and it's time to create a space that I love. Doing laundry has never been my favourite thing to do, but I can certainly make it more enjoyable. I can see my new washing machine and dryer! I might even enjoy moving the laundry from the washer to the dryer. Or, heaven forbid, ironing!
But in order for that to happen, things will have to change!
Mud room. Laundry room. Change room for our pool party guests. And don't forget the storage. This room will be my favourite room in the house…. well, maybe not my favourite, but I won't hate it any more. It's time for me to talk to my friends at the design team and see if they can help me with my plan.
Stay tuned as I will be back soon with the rest of the story.
Ta Ta!
Georgian Venus