Details To Make Any Bathroom A Classic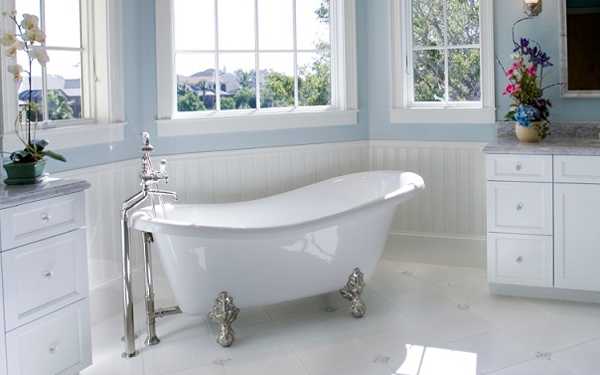 When it comes to choosing a renovation style to use in your GTA bathroom, we know there are quite a few options. Whether it's modern or contemporary, it's important to find the look that works the best for you so you can have a bathroom space that you love. When it comes to traditional spaces, there are some details and fixtures that work better than others. It's important to keep these in mind when you're decorating your classic bathroom so you can get the exact look you're going for. Obviously, with this look there are elements of past periods. Many of the pieces that make a classic look really pop are retro or retro inspired without looking dated. It's important to keep that in mind when deciding on the pieces that work best in the space. Here are just a few details to make any bathroom a classic.
Pedestal Sink
These sinks are great for bringing a classic vibe into a bathroom, since they of course have a retro appeal. These sinks can sometimes pose issues since you lose the storage space underneath, but it also gives you a chance to get creative with open storage, or hiding it in other spots in the bathroom.
Claw Foot Bathtub
These bathtubs automatically say old-time glamour, and they are one of our favourite styles to decorate with. They are timeless and luxurious and work especially well with all types of tile and stone flooring in your bathroom.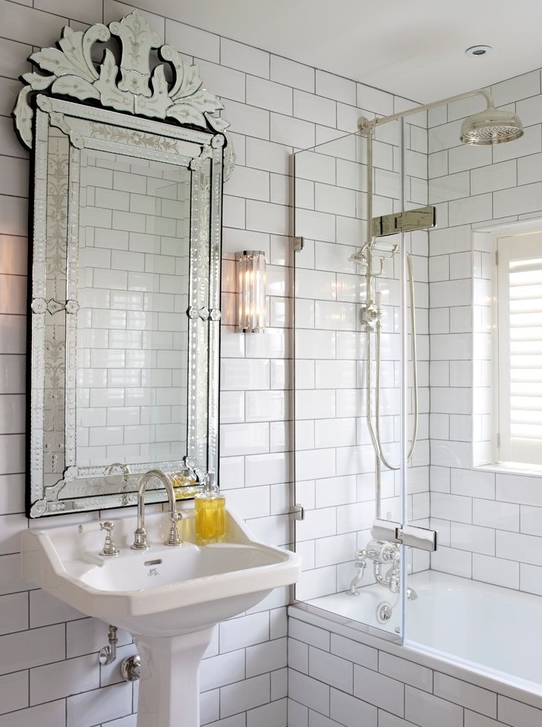 Go Black & White
Think about going monochromatic in your bathroom by incorporating black & white in details like tiling and accessories. This is a great colour combination that works well with all types of metal fixture detailing, from traditional chrome to gold tones and even bronze or copper. The black & white colour combination is elegant and timeless, and is the perfect backdrop for other traditional, vintage and rustic elements.
Think Light Bathrooms
In additional to black & white, there are other colours that work really well in traditional spaces and these are typically colours that are much more on the lighter side. Think pastel shades that feel almost floral and go from there. Light blues, soft pinks, mint green shades and so much more can all work in any traditional space to truly take it to the next level.
Washstand
Much more than just a regular sink, a washstand can elevate any traditional bathroom to the next level. This is particularly great in powder rooms or spaces with limited space due to size or layout. It's the perfect vintage detail in nearly any traditional space. These sinks take pedestal sinks to the next level by being just a little bit taller and more streamlined. This would also be perfect for bathroom where multiple sink and mirror setups are required, like a shared ensuite bathroom.
Cross Handle Faucets
Cross handle faucets are the perfect piece of vintage flair that works perfectly in any traditional bathroom. And no matter your metallic fixture finishing, these faucets can create the look you're going for. They work especially well with pedestal and washstand sinks, and claw foot bathtubs as well.