Using Pottery To Complete Any Space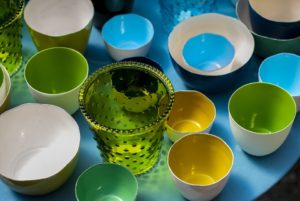 No matter what space in your home you have in mind, more likely than not it could benefit from pottery of some kind! There are plenty of ways to display all kinds of pottery around your home and take it to the next level. No matter what style you like best, from vintage, to ancient to modern, there's a pottery option for every room in your home.
Add Some Greenery
One of the most common uses of pottery is for plants, and it's a great way to add colour into any space in a multitude of ways. Think of glazed pots in beautiful jewel tones, ombres and even glass variations that are deep and wide enough to allow plants to grow freely but also fit the aesthetic you're going for.
Go Monochromatic
As much as having all different types of pottery is visually interesting and appealing, it's also in your best interest to go a bit monochromatic with the pieces you choose. You can group them all together to make them look like they're a part of a single collection, even though they might have come from a plethora of different places. Put them against a striking white background so they really pop, and they can even be changed around and switched for a constantly evolving art piece.
Go Contemporary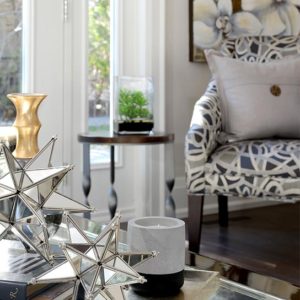 Pottery in a contemporary space can do wonders to warm up a space, especially if displayed in a less-than-conventional way. In a space like a kitchen, for example, a patterned backdrop can be the perfect base for porcelain pieces that are just as bold. It's something that can provide a bit of drama in a room that's usually so much more focused on function than form.
Go Eclectic
If your space is a little bit more on the eclectic side, you can go for a wide array of pottery colours and shapes set against a plain background to add some fun to the space. You can balance it all out by making sure the furniture, lighting and other accessories around it is much larger than the pottery itself. As much as this look called for many different items in one space, stick to one area of the space to prevent it from looking too cluttered.
Go Modern
With softer lines, simple wood grains and mostly solid shades, modern spaces work very well with all kinds of pottery. You can get creative with a handful of different shapes and bright colours to add some visual interest in a space that is otherwise more on the utilitarian side.
Go Rustic
When thinking about rustic space, going with hand-painted pottery is a great addition no matter what room you're using it in. Try to keep pieces that have bolder colours all together. They provide a great balance to the general weathered look of any rustic room. This also gives you a bit of freedom in terms of more weather looking pottery. You won't have to worry about pieces that look perfect since chips, cracks and other imperfections will fit right in with the rest of the space.