Creating The Perfect Breakfast Nook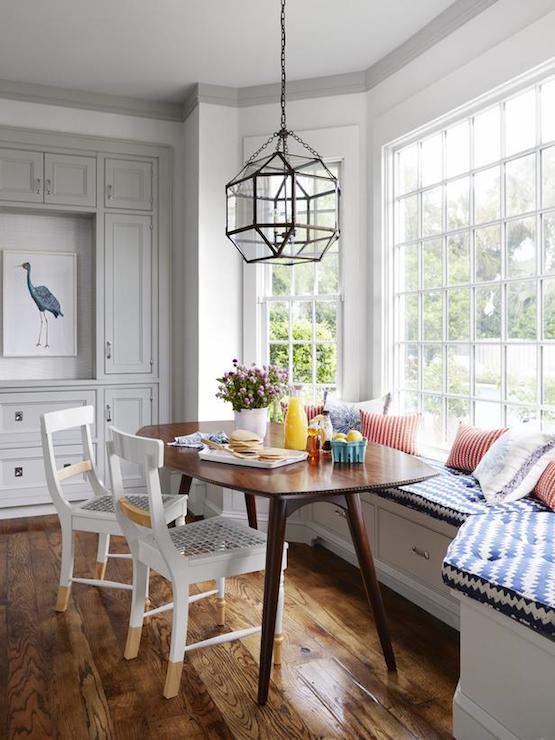 A breakfast nook is one of the best things you can add or design into a kitchen since it can be such a relaxing and versatile space. It's important to think about the ways it can take your kitchen to the next level, as well as how functional it is. When doing a full renovation in a kitchen space, you should know beforehand if you want to add one in to your home – and how. Here are just a handful of ways you can go about creating the perfect breakfast nook.
Make A Separate Booth Area
The great thing about home renovation is that you can expand and change the layout of your kitchen space to add in things like a whole separate booth for a breakfast nook. You can opt to slightly section it off from the rest of the kitchen, preferably right next to a window, door or otherwise bright space. It doesn't have to be a walled partition either! A large bay window in a section can serve as the 3 "walls" of a booth, much like in a restaurant or other eatery. A bench with cozy seating can gather around a small table for a much more intimate feel.
Try A Corner
We all have awkward kitchen corners that can be used in some other ways, so consider using one for your breakfast nook in the future. L-shaped banquette seating makes the most of the space, and a small table can still keep it pretty open to the rest of the kitchen. It doesn't always have to be sectioned off from the rest of the space.
Cut The Counter
When deciding how long your countertop should be, keep a breakfast areas in mind to use in the space. Cutting off the counter before it gets to the wall will open up a free corner to put a breakfast nook, and even some other kitchen storage depending on how everything is set up.
Use The Island
There's so many things that a kitchen island can do, from food prep to storage and even a prime location for breakfast. Whether you use part of the actual counter space as the tabletop for your breakfast, or create bench seating along the side of the island, there are a handful of ways you can incorporate into other parts of your design.
Don't Be Afraid To Mix Prints
The breakfast nook is the perfect place to mix print, the ones that can still be cohesive of course. Treat it like a part of the kitchen but still slightly like it's own world for some visual interest. Think of it like a room within a room and get a bit bold with the design.
 Go Warm
Like most kitchen design, it's important to really consider using warm colours to create a feeling of intimacy and warmth in your breakfast nook. It's important to use shades that go along with the rest of the kitchen, but think about the ways you can make that space feel even more "cozy" by way of the paint, textile and accessories colours you use.