Details For A Happy Home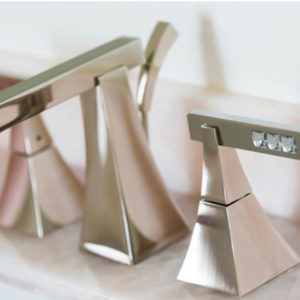 During any renovation, we tend to think about the big changes that will take our homes from drab to fab but sometimes we forget the small details that might make our lives that much easier. With tons of advances in technology and design, there are plenty of additions you can make to your home to make it even more perfect than you ever could have dreamed.
The Same Hardware Everywhere
Usually during a renovation, we sometimes think of each room or space as its own "island", with details that only exist in that one space alone. On the other hand, you could thing of your home as a cohesive space with small areas within in, and tie it together with something simple like the doorknobs and handles throughout the entire home. Having each and every part of the house in sync that way can do wonder for the aesthetic.
Soft Close Cabinets & Drawer Glides
Kitchen cabinets are notorious for the loud sounds they make if they're closed to fast – typical especially if they're made from solid wood. The same can be said for drawers that we just can't seem to close a little bit slower. Features like soft-close hinges make it so the any cabinet door will stop about an inch from the door frame and slowly close the rest of the way. The same idea is used for the drawers and the loud slamming sounds (and possible damage that comes with closing these doors and drawers too quickly) can come to an end.
Built-In Kitchen Organizers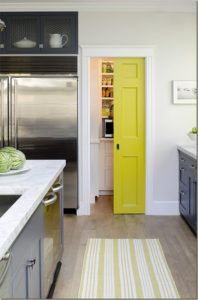 This is much more than adding a cutlery tray in a drawer – this is heavy duty type organization. Drawers are the places that are easiest to get the most disorganized no matter which room they're in. Because they're hidden, we tend to throw items into it without thinking about being able to find it later on. Having organization built into the drawers, cabinets and other storage areas of the home not only give you a place to store your items but a way to keep them order so they're easier to sift through, find, use and put back.
Pocket Doors
This is feature that some of us don't think about until it's too late, but it's perfect for smaller bathrooms where a swinging door would take up a bit too much space. Pocket doors allow for a bit more of a seamless flow between spaces as well, so consider using one in ensuite bathrooms for more of a spa-like feel. This is also perfect for kitchen pantries to save space in your kitchen as well.
Shower Glass Protection
We tend to assume that the glass in our showers is safe from damage and build up because of how thick it tends to be and the fact that it lies in a generally humid environment but it's still important that it has the appropriate protection. Having a protective sealing layer on your glass can protect it from mineral deposits, water staining and other kinds of grime and grease.