Taking Any Space From Dim To Daylight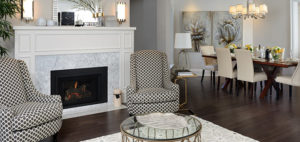 Not every space will be blessed with the kind of natural that can make lights nearly unnecessary, so it's easy for it to fall into the trap of dim and drab if you're not careful. There are ways to make a dim space feel much bright than before and here, we share just a few tips from taking any space in your home from dim to daylight!
Go With White
Brightening up a dim or dark space starts with using the lightest shades you can find to help bounce and reflect the light that does come in so it spreads around. The best colour for this is white, since it doesn't absorb any colour and sends all of the light around the room equally. Think white walls, ceilings, beddings, furniture, curtains and even artwork.
Light Up The Walls
When it comes to lighting, it's about much more than just ceilings lights like chandeliers and floor lamps. Think about lighting that scales the walls of the space, like sconces or ones that are more built-in like pot lights. Depending on your preference, these can be used as mood lighting that can be lit up or dimmed depending on the time of day. If you have artwork hanging on your walls, adding spotlights over them is a great way to make sure they're seen, as well as a great way to add more light to the room overall. In spaces like kitchens, adding under cabinet lighting can be both practical as well as aesthetically appealing.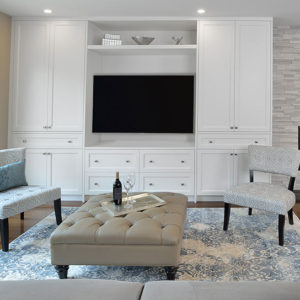 Rely On Contrast
It might seem like it would have the opposite effect, but using hints of black can do wonders for making the light spaces around it truly stand out. Think about items like chairs, floor lamps, artwork or frames as well as prints and patterned fabrics and textiles to provide a hint of darkness so the light can play off of it. If you don't want to use black, think about luxe shades like navy blue to create a nautical vibe, or charcoal grey for a more industrial feel.
Use Light Woods
As beautiful as woods like mahogany can be, it's also a very dark and heavy shade to use especially for things like shelving or cabinetry that takes up a bulk of the space. Try blond woods like oak and maple to light up the space a bit instead.
Change Your Lightbulbs. Seriously.
This might seem like a no-brainer for some, but it's important to consider that different light bulbs give off different kinds of light. Some are naturally on the dimmer side as a feature of how they're made, while others give a much brighter output than others. Depending on your own preferences, you can find light bulbs with warm yellow tones, cool blue-ish tones that more closely mimic daylight as well as "true white" bulbs. Time can also make your bulbs a bit dim, so be sure to change them however often is the recommended length of time.