Tips For Decorating The Perfect Attic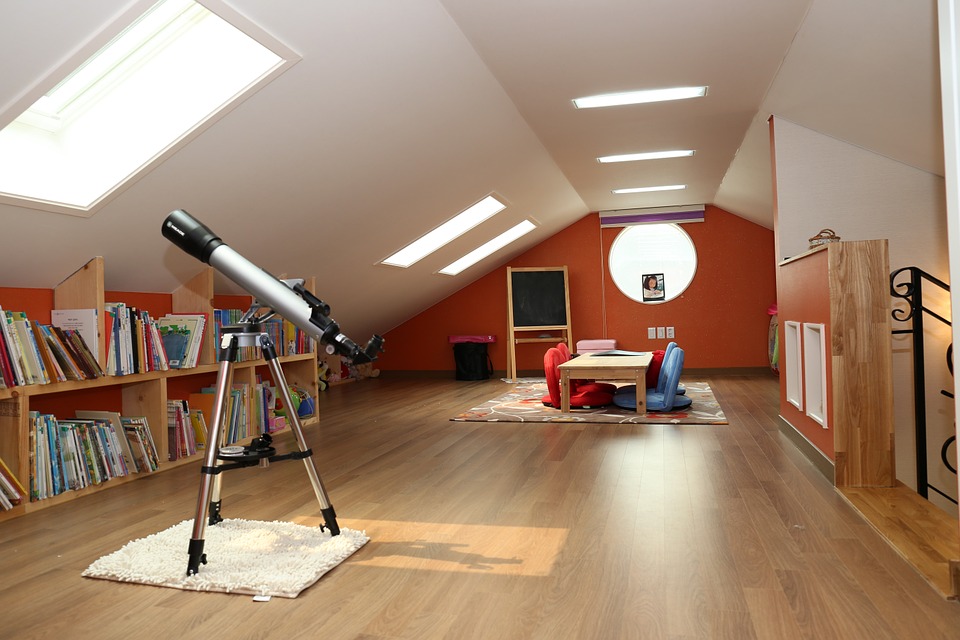 The great thing about custom home renovation is that you can make even better use of spaces that were always in your home, making the most of all of the square footage available to you. Attics are unique spaces for a number of reasons. From sloped ceilings and hard-to-decorate layouts, they provide unique challenges but that doesn't mean they can't be used to make a truly beautiful and useful space.
Assess The Space
Be realistic about what you can and can't do with your space by having a thorough and honest assessment. It's likely that the space will have a less-than-perfect layout – as in it will have many more nooks and corners than other rooms in your home. It's important to keep all of those things in mind before starting the process so you can think about what kinds of furniture can actually fit there, as well as the logistics of getting it all up there and so much more. Think about what type of space you need most (an office, bedroom, art studio etc.) and go from there with figuring out how you'll get it done and exactly what you'll need to make it work for you.
Don't Go Against The Grain
Because of the more unconventional layout of most attics, a lot of homeowners tend to get frustrated that they can't bend the area to look exactly like other rooms on lower levels of the home. As much as customization can be done via renovations, it's also important to accept the essence of the space more than trying to work against it. Embrace the narrow spots and lower-than-usual ceilings and use it to your advantage to create a truly unique space.
Go Built-In
The best use of your attic space is going to be with built-ins. With custom renovations, it's much simpler to include them as part of your design planning than buying pieces of furniture that might be too overwhelming for the space. Shelving, desks and even a sleeping area can all be built-in to the space itself once you're certain where you want everything in the room to be.
Think Light
Your attic space is likely not small by any means, but it's likely that it will have comparatively less space than other parts of your home so it's important to consider this when you're renovating and decorating this particular area. Think white and lots of other light colours when decorating to keep the space open and airy. Chances are the layout will be somewhat unconventional, and having it all open-concept will help everything to flow much better. Having light and airy decor will also help the open-concept look.
Get The Right Window Treatments
Windows in attic spaces can be tricky. They tend to be sloped along with the roof of the home, but some are also in awkward locations, very small or very big. This can pose a problem with adding blinds and curtains, and will of course depend on just how you plan to use to space. Try options like motorized shades that give you easy control regardless of the size or place of the window itself.
Think Low
It's highly likely that a few spots in the attic space have particularly low ceilings, especially if the top of your home forms into a point. There will be spots that are much more slanted than others, so it's important that the furniture you choose can accommodate that. Think lower sofas and couches, platform beds and low-sitting coffee tables that won't overwhelm the space and make it hard to maneuver around them.