Infusing More Pastels Into Your Home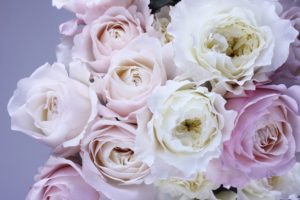 Some homeowners shy away from pastel colours and shades since many associate it with only being appropriate for children's rooms. This isn't the case at all! Pastel colours can be used in many spaces in the home in a ton of ways, and it's all about finding that balance between it and other tones to make it perfect. Here are just a few ways you can infuse pastel shades into your home.
Aim For Subtlety
One of the best things about pastel colours is how subtle it can be. Nothing about most pastel shades are too contrasting that they can't exist comfortably in a wide range of styles. Just because it's commonly used in more traditional spaces, doesn't mean they won't also fit well in contemporary or modern spaces as well. Stick with a lighter palette and don't be afraid to accent with neutrals and metallics alongside it.
Pastel Appliances
Believe it or not, pastel coloured appliances are making a comeback in a way it hasn't since the 1950s and 1960s. Most kitchen options are relegated to white, black and chrome choices but it's becoming more and more common to see pastel pink, yellow, blue and green stoves, fridges, mixers, blenders and so much more. This is a great way to take your kitchen to even higher colourful heights than ever before.
Perfect For Relaxing
It's not secret that these lighter shades can add to a relaxing atmosphere, so it's great for rooms you treat as a sort of escape. Master bedrooms, bathrooms, sitting areas and living spaces are great for using these softer-toned shades, in paints, textiles, bedding and much more throughout the space. This keeps the space airy and creates a good base for some great accenting options if you wanted to include some darker tones into the mix.
Going For Country Cottage
There's nothing wrong with going a little bit traditional and country cottage is definitely that. The rustic elements of the country style go very well with pastel tones whether in solids or patterns. Start with the shade in large pieces of furniture and go from there. Don't hesitate to mix and match when it comes to patterns and hues of blues, yellows, pinks and greens. Remember that antique finishes will also go well with this aesthetic and colour scheme and don't forget to infuse as much greenery and flowers as you can.
Choose The Right Wood Finish
Not all wood finishes are created equal, so it's important to keep this in mind when choosing one that will go well with your pastel colour palette. A great thing about these shades is how easy it is for them to blend with natural materials like wood thanks to how subtle it is. Try more lightly colour wood like bamboo, white oak and other similar ones to play well alongside your pastel decor. You can also try deeper woods like rich cherry or mahogany to create a beautiful contrast between the two shades as well.