Bringing More Florals Into Your Home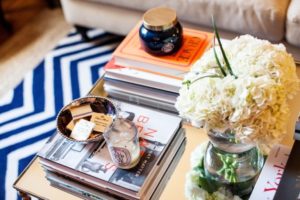 When you live somewhere where it isn't warm all year round,  it's important to bring some of those outdoor elements in with you instead. The light and airy feeling you get from a garden is possible when you infuse floral prints and textiles into your home! There are many ways to do this from a small arrangement of flowers to floral wallpaper. Keeping good taste in mind, it's imperative you don't overdo it, since too much on the floral can be very overwhelming in any room.
Paint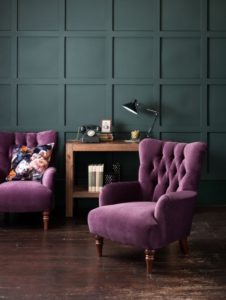 Just because you paint the walls in your home, doesn't mean it needs to just be a single colour. Consider a fun add-on like hand-painting flowers onto your wall. This is perfect for a very feminine and creative touch to nearly any space. You can do small patches of flowers in random spots instead of covering the entire wall with a floral pattern – in which case you may as well get wallpaper!
Wallpaper
It's hard to go wrong with floral wallpapers depending on the one you choose. You can brighten up basically any room with a great choice by putting them on the walls. For a bit of a more subdued look, you can place the wallpaper on a single room in the space while the rest of the walls are painted a solid shade. This is great for smaller spaces to prevent the print from getting a little too overwhelming. Look for newer more modern patterns as some older patterns can end up looking stuffy and outdated. Sometimes, a good vintage can do the job as well!
Flower Arrangements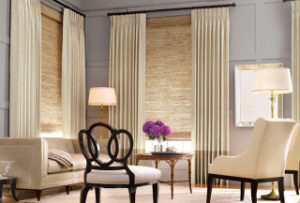 You might not have the space to have a full indoor garden, but you can always have bouquets and arrangements in your home. Side tables, coffee tables and fireplace mantles are just a few of the great places you can put them. Having a few great vases is a great start, and remember you can always change the type of flowers you get each time you replace an arrangement. Going with faux flowers gives you the same look without having to replace the actual arrangement unless you want to!
Textiles2>
Textiles and printed fabrics are another great way of infusing floral looks into any space of your home. You can think subtle like floral-printed pillows to add a pop of print to the decor, or go for more impact with furniture like couches or lounges. In a living room space, you can also try a floral rug as an addition. This is great for living spaces that back onto outdoor spaces, since it's a transitional area from outside to the inside that carries the warm weather aesthetic with it. All of these options are great for creating a space that says "spring is here to stay".
Art
You can also infuse this look into your spaces by adding floral artwork in your home. It's a simple way to get the look while still having the flexibility to change it around to something else if you ever want to change it during other seasons.