Fusing Country With Modern Interior Looks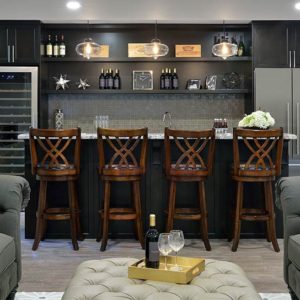 Often times when we think of country interiors, we tend to also assume that means traditional, but that's truly not the case. It's more than possible to fuse together both modern and country aesthetics together in a space to create a brand new look.
Colours & Prints
Typically, we associate solid, strong colours with a modern aesthetic and subtle, small prints with a country one. There are tons of ways to infuse both into a space, including making sure the print plays off a solid colour elsewhere in the room, or having a print that is much more muted than usual – overlaid with a more solid colour. Consider floral and striped wallpapers that we come to expect in a country space paired with solid colours somewhere else in the room. Keeping it simple gives a cleaner more uncomplicated look that we more closely associate with a modern aesthetic. Think bright and airy when it comes to colour schemes for any space you hope to infuse both of these styles in, as white, beige, and pastel shades work well for both of these looks.
Furniture & Appliances
With country interiors, we often think of wood, wrought iron and canvas in these spaces and you can still  include these materials in your space while also maintaining a modern aesthetic. The difference will be in the detailing of said items and how they fit in the room among other items. You can have rustic elements, but it's important to think simplicity and clean lines when choosing the furniture you want in your space. While your wall treatments can have print if you choose, try to steer towards solid colours for your furniture so you don't overwhelm the space. Choose shades that can be found in any of the prints of patterns present in the room and pull from there as inspiration for the colour scheme. For appliances, you can still choose the chrome options you typically would for a modern space but remember that they still have to work alongside the other materials types in the space
Accessories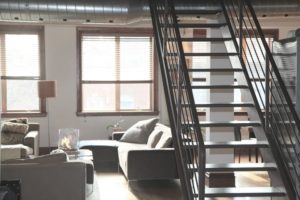 Accessories are one thing that can sometimes make or break a space, working to tie some of the larger elements together with smaller details. For example, while the furniture in a space might lean towards a modern look, you can add in country-esque architectural elements like rustic flooring. The key is to take a minimalistic approach that's light, bright and airy while also relying on neutral tones and raw materials to create a particular kind of coziness. Make your big focus on texture as well, as using more traditionally country materials like wood or wrought iron sculptures or art alongside throws and pillows made of canvas or that are knitted are great elements to have in your space.