Textile Trends We Will See More Of In 2016
Textiles are one of the most important aspects of a space after wall colour, so it's no surprise that there are a rotation of ever-changing textile trends that will help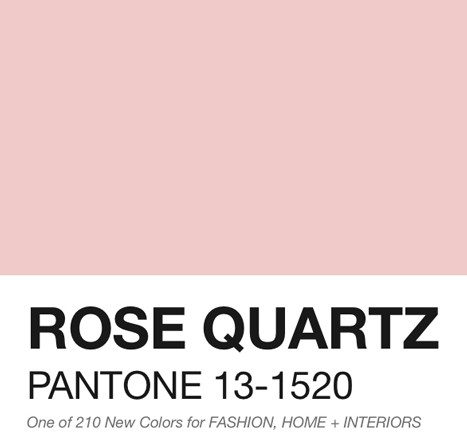 Rose Quartz
2016 saw PANTONE declare two separate Colours Of The Year, in Rose Quartz and Serenity – a dusty pink shade coupled with a muted baby blue tone. While they both continue to play off each other in the same space, as far as fabric and textiles go, Rose Quartz is definitely coming out as the leader between the two. As the perfect accent colour in minimalist and all-white spaces and a great shade alongside the warm metallic finishes that are also becoming more and more popular, Rose Quartz is in the perfect position as a warm tone that can play effortlessly alongside cool hues in a way that doesn't clash.
Monochrome
As always, fashion trends trickle down into home decor constantly and the latest move towards monochromatic textiles and prints is no different. Strong black & white motifs were a mainstay of many collections this year, so it makes sense that the timeless combination is making a comeback for homes as well. In a variety of patterns and shapes, black & white can stand alone or take on a new life when placed next to colours and metallic accents for a different approach. It's a simple approach that works in multiple rooms in the home almost regardless of the rest of the palette. It's important to remember that not every shade of a colour is created equal, so be sure to do your due diligence in the black and white tones you choose being consistent among all of the textiles you use.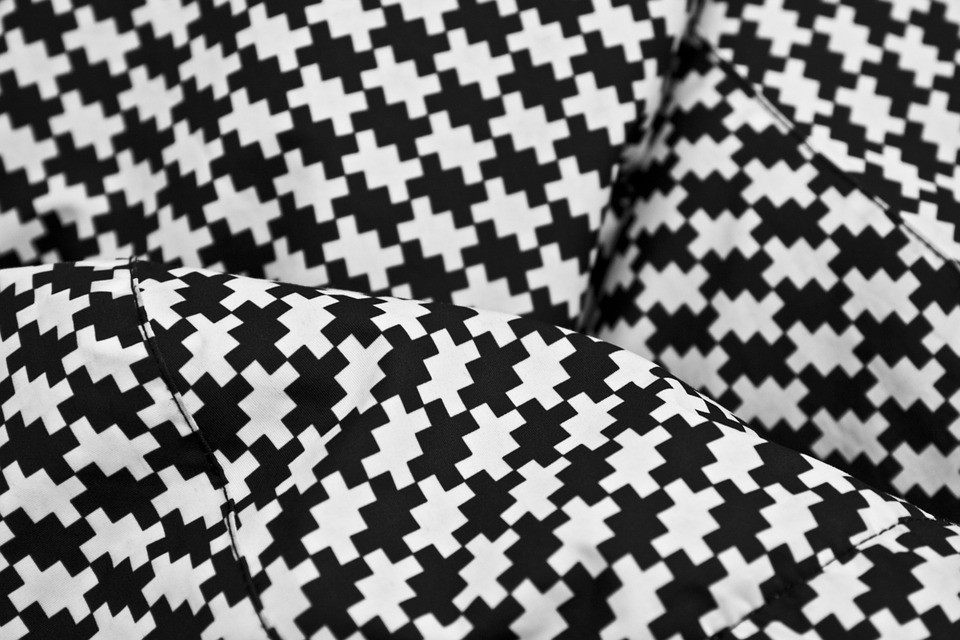 While large pieces of furniture in black and white patterns may be a bit overwhelming due to the high contrast, the pairing works perfectly for fabric-based accessories like pillows,  drapes, throws and ottomans – able to work alongside any colour palette you had in mind.
Indoor-Outdoor Fabrics

Generally, there are types of textiles that we associate with outdoor use in patio and front yard furniture. They tend to be the fabrics that are especially tough to withstand the elements without losing it's look and lustre. These fabrics are usually made up of synthetic fibers and dyed with with UV-resistant pigments. This is especially useful for upholstery and other textiles that may remain inside but be exposed to plenty of sunlight; the fabrics are designed specifically to have anti-fading qualities that keep it looking new for longer periods of time. Most of these fabrics are resistant to what's known as crocking, or colour rubbing off like other textiles may be. Some can also stay in good shape against bleach, perspiration, and spills. Plenty of the reason why some homeowners shy away from lighter colours in their decor is due to the cleaning factor. With many indoor-outdoor fabrics, they're spill resistant and will require minimal cleaning to keep it in good shape.
70s-Inspired Fabrics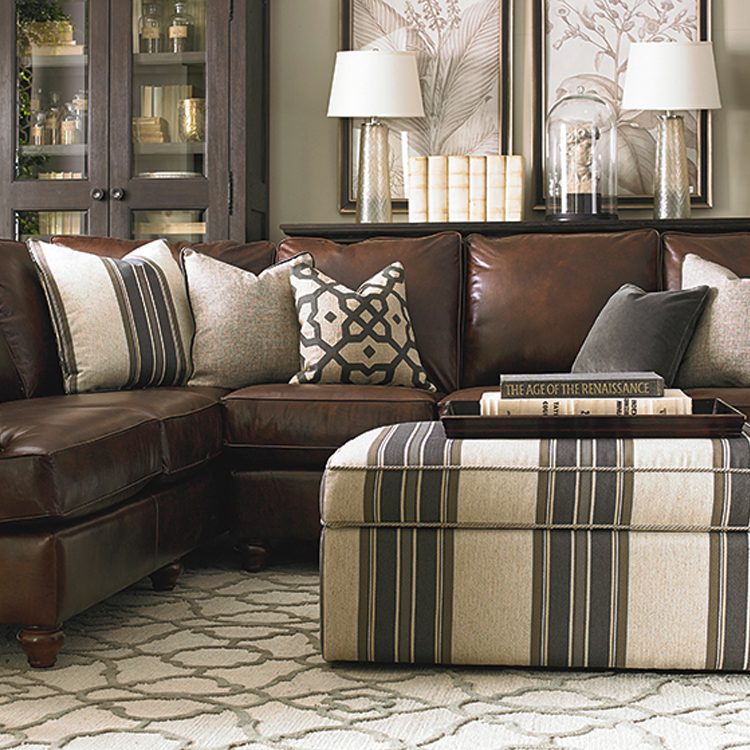 We don't necessarily mean going vintage or rustic, but thick and textured textiles in rich tones of olive green, mustard and burnt orange are set to make a comeback in a big way. As more and more interior designers are beginning to incorporate mid-century silhouettes into the spaces, the textiles that bring everything to life is poised to reappear. Think natural fabrics like cotton, linen, leather and even corduroy in large patterns with geometric shapes and lines throughout. While many of these colours and fabrics were paired together in earlier years, they're going to show up in more subtle ways now to fit an aesthetic of modern minimalism in a way that makes sense.