Bringing Modern Elegance To Any Living Room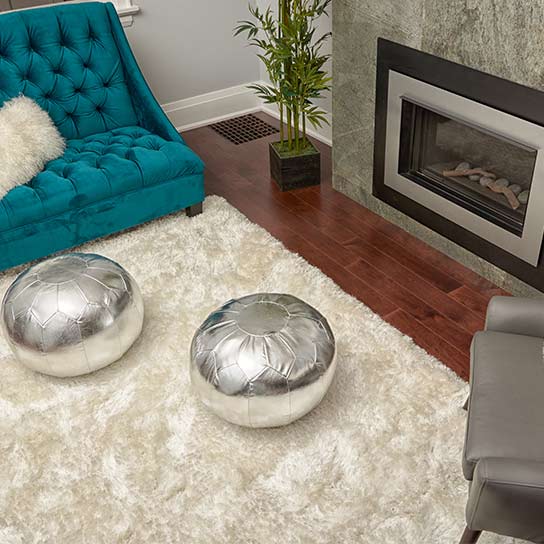 While each and every part of your home is important, it's easy to see why the living room is one of the most important spaces throughout. It's generally an area of the home where you, your family and guests spend the bulk of the time, so it's imperative that it have a cohesive & stylish design that's a true reflection of your and your personal tastes. Whether your living room is open concept and leads into a kitchen or dining room, or closed concept and connects through a hallway, it's important for it to flow seamlessly into the adjacent spaces while also having a look of its own. There are a plethora of styles and looks that can be used in a living room, but modern elegance is one of our favourites. With many ways to infuse some modern elegance into a living room, here are just a few.
Choose Your Shade
Paint, furniture and accessory colour is the most important place to start when creating a look for a space, and one of the most difficult decisions to make. When it comes to colour, you have two real options: bold or understated. You have to keep in mind that the rest of your decor will be based off this initial choice, so choose a tone that not only reflects you but will be easy to work around. It goes without saying that certain shades are more glamorous than others, so think about rich jewel tones and muted neutrals and start from there. The combination of lighter and darker tones creates the perfect contrast in your space, so consider going with a lighter shade on the walls and using furniture and other items in darker tones to create visual balance.
It's In The Details
Details are key when it comes to elegance, so pay attention to the small stuff when trying to bring the element into your living room. A great place to start with this is crown molding. This is the perfect luxe detail for making a room come together & look fully complete. It can be added to multiple places in your living room, including columns, ceilings, baseboards and much more.
Light it Up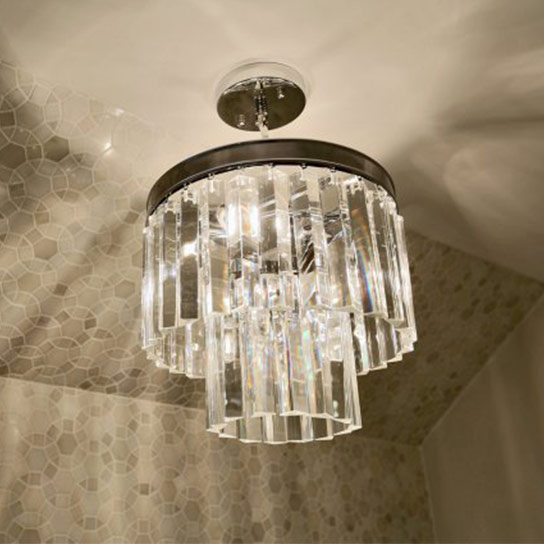 We all know most living rooms – as well as te rest of your home – comes to standard lighting fixtures that might not fully capture your tastes. With home renovation, you have the opportunity to change and re-wire your lighting so it's a lot closer to the look that you're going for. Consider changing simple ceiling or track lighting with a chandelier in the middle of the space. Consider second-hand or consignment shops to find lighting options that are truly one of a kind, and remember all wiring can be re-worked to bring one back to life. Think metallic finishes and rich textiles when thinking about lighting options. You might also consider adding a dimming option to this main light, or forgoing this type of lighting altogether and relying mainly on natural daylight and side table lamps and sconce lights to make up the difference.
Think Of Your Windows
Living rooms tend to be the space in your home with the largest windows, so it makes sense that they should be designed and dressed to fit with the rest of the space. With window treatments, there's always ways to bring some elegance into the room, not to mention some privacy. Look for quality fabrics and avoid ones that are somewhat transparent. Think of natural textiles silk, linen and cotton as most man-made materials have a less expensive look to them. If you'd prefer blinds or shades, try wood or bamboo to pull everything together.