Warming Up To Warm Metals For Kitchens & Bathrooms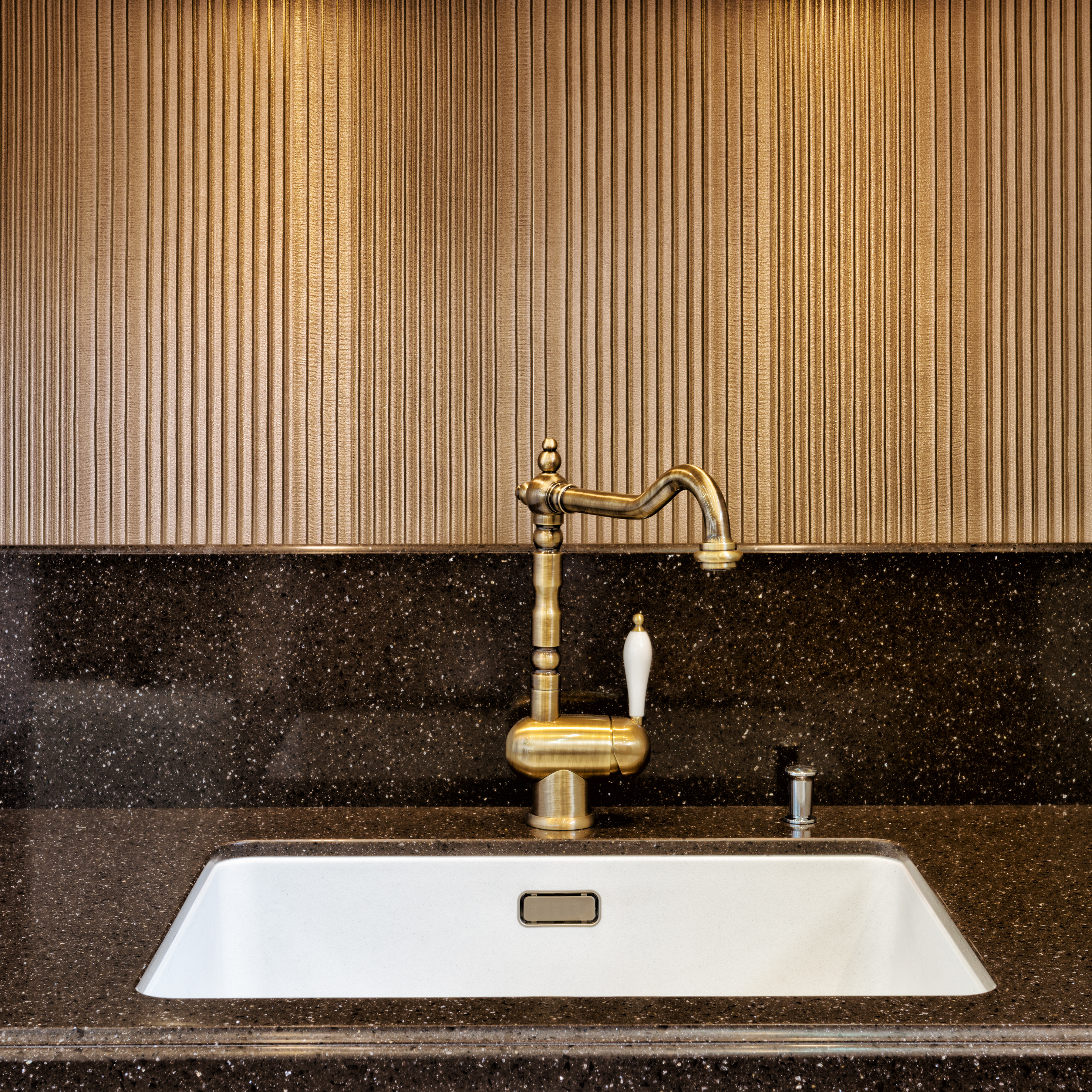 No matter what design style you settle on for your kitchen or bathroom, chances are pretty high that silver or chrome is the main metallic element in the space. Chrome finishes have become the de facto metal finish in these spaces and have been for several years. They convey a feeling of cleanliness and high function, both concepts that are important to spaces like kitchens and bathrooms. On the other end of the spectrum sit warm metallics such as tones of gold and copper shades. These colours have been traditional reserved for furniture, accents, artwork & accessories in bedrooms and other living spaces, and not so much for the static fixtures we find on sinks, faucets & more. They're viewed as slightly less "traditional", but this is an attitude that's beginning to change in a big way. There's many ways you can infuse warmer metal finishes into your space.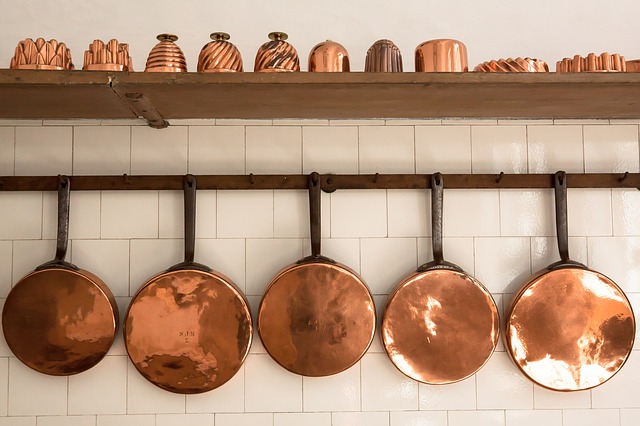 In a kitchen space, it's important to think about all the elements that typically have a metal finish and think of other warmer metals that you can swap out for the traditional chrome finish. The sink and adjoining faucet is a good place to start, and the type of finish you use will really depend on what the rest of the space looks like and where you're using metals elsewhere. Kitchen lighting is also a great spot to use warm metals, and it's one of the best unifying features of any room and can create cohesion in the space with golds and coppers. Consider an even larger approach and consider switching your oven's range hood to a warm metal tone for a vintage feel. Keep in mind that it's also possible (and on-trend) to mix a few types of metals, so don't be put off from using warmer metals if you already have items with chrome finishes like appliances. For an even more involved approach, try a copper-tinged countertop. For a much more subtle approach, cabinet and drawer pull hardware can be swapped out with warm metal finishes instead of the usual chrome.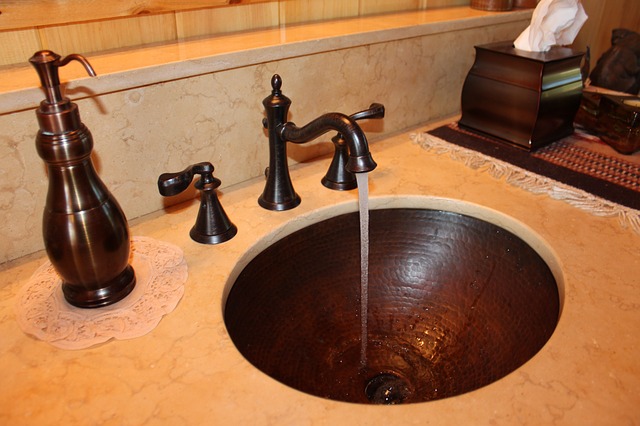 In bathrooms, you have many of the same options as far as sinks and faucets go, but with the additional option of extending that to a tub or shower also. Much like in your kitchen space, there's ways to infuse warm metals in both subtle and not to subtle ways. Think about copper or gold-coloured tiling on parts of the wall or in a shower, as well as part of the counter space. On the more subtle end of things, you can trade in medicine cabinet pulls for a rose gold finish, or take the mixed metal approach and maintain the chrome as a foundation but adding gold or copper in as an accent tone.