Making Your Home Kitchen More Efficient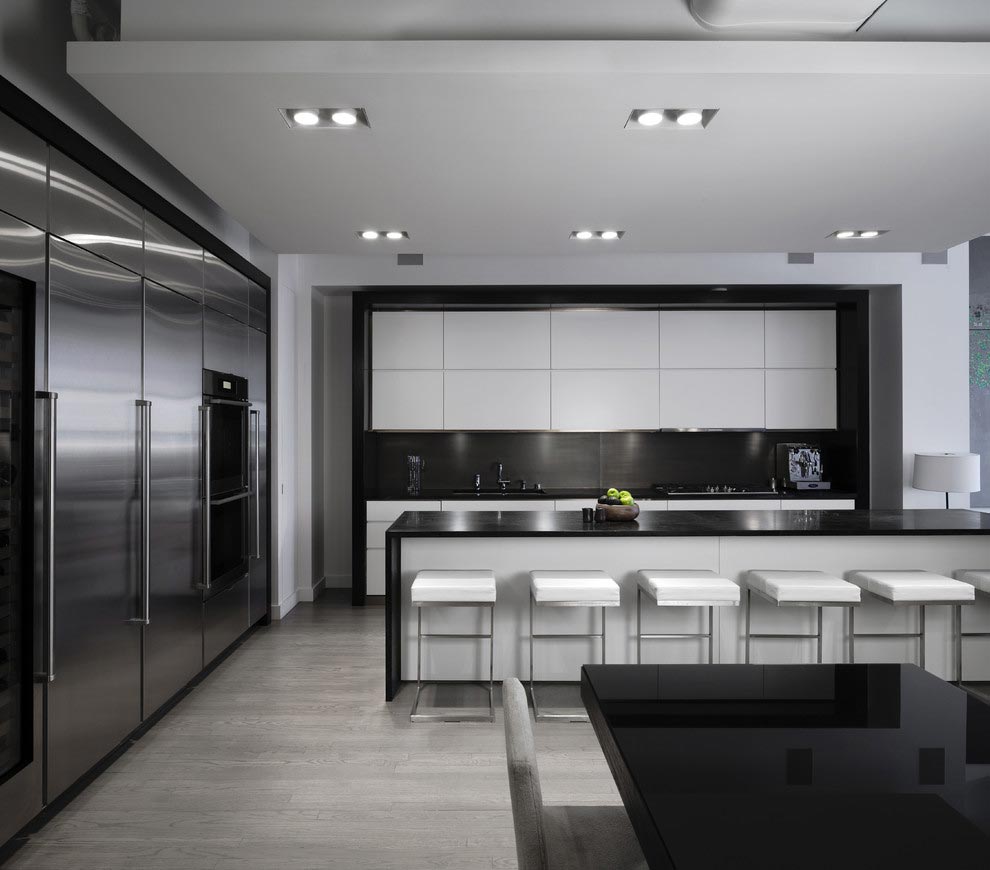 Whether you're a novice, an avid cook or a chef, you'll appreciate having your kitchen more efficient to keep everything running smoothly around meal times. No matter your skill level, there's a lot to be said for organization and flow. Every home is different, and the same goes for each respective kitchen. While there's no hard & fast rules for every single kitchen space, there's definitely ideas from restaurant kitchens that can translate well into homes as well. Restaurant kitchens tend to be larger to accommodate chefs and other staff, and much busier since there's more people there by default. This means there's much more emphasis on the things that make them run effectively so it's not a constant struggle to get the job done. Here are just a few tips from commercial restaurant kitchens tat can make your own home kitchen more efficient.
Control Traffic
Restaurant kitchens are built and laid out with multiple people in mind. Chefs, staff and servers are able to navigate in these kitchens because of not only their size but the way everything is set up to avoid any type of accident. This is an important consideration especially if you anticipate multiple people being in your kitchen at the same time. Think about work zones, distances and directions between countertop, prep areas, appliances and cooking surfaces.
Open It Up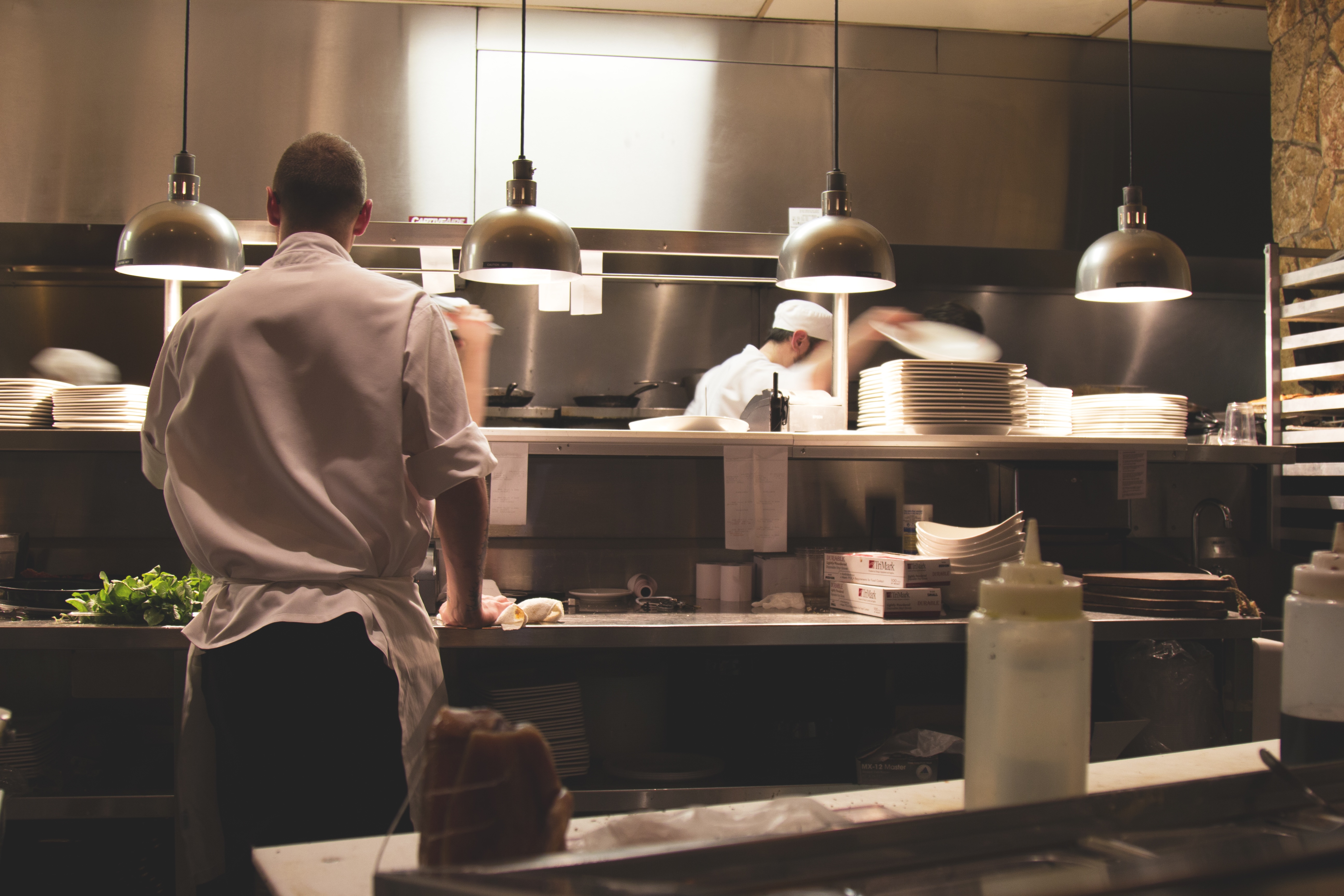 While the standard for kitchen is closed cabinets, there's a reason restaurant kitchens use open-air shelving. Not only does that make all of your tools and ingredients more accessible, it cuts down on residue, debris and transferred bacteria when you don't need to open shelves and drawers that you will likely later have to clean. You might not be able to convert all of your cabinets to more open concept shelving, but consider using this option for your most-used items to make it a bit more convenient for everyday use.
Go Steel
Stainless steel can be found frequently in home kitchens but there's a reason it's the standard in restaurants. Typically in homes, it only comes in the form of appliances but consider even a part of your countertops be made form the materials. This alleviates a few issues that other countertop materials can present. Hot items won't damage its surface, and prep can be done directly on it without the need of an additional board or surface. It will be important to keep any stainless steel surfaces clean and maintained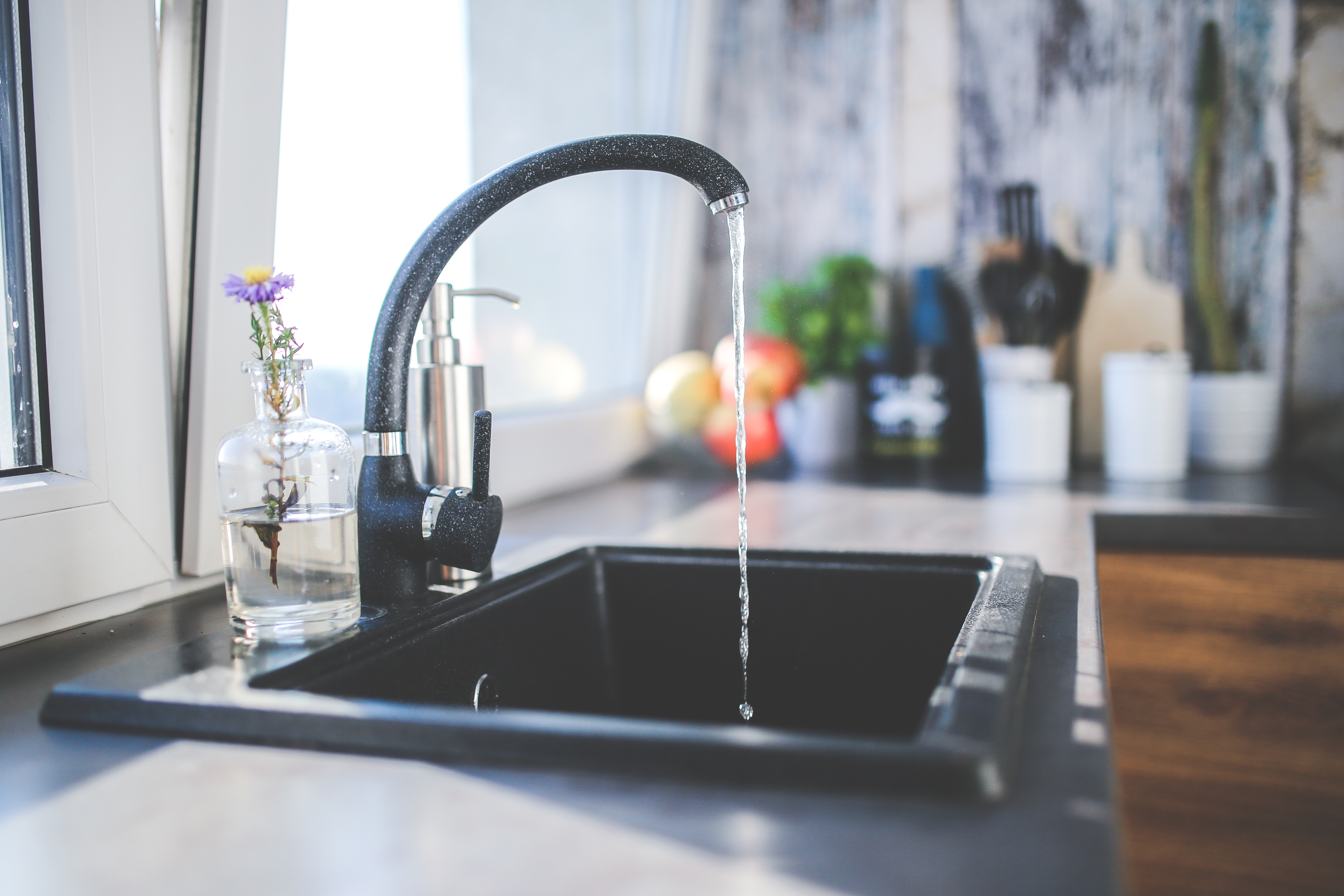 Organization Makes a Kitchen More Efficient
Everything will come down to organization in your kitchen space. There's many "moving parts" so to speak that will go into creating the perfect dish, so having them all where you can easily find them will be important to how your kitchen functions. Add-ons like drop-down disposal holes, built in dividers and multi-level kitchen storage and shelving that slides all the way out can make the world of difference in having all of your ingredients, tools and accessories in their respective places.
Invest In Quality
The kitchen is one place in your home where the items and tools you buy for it should be of amazing quality so it can lat you for years to come. It's important to consider what kind of cooking you do on a regular basis and invest in tools for mainly those purposes. As tempting as it may be to purchase a discount item or one maid primarily of plastic, but think of the long-term when it comes to these items because these aren't things you'll want to have to replace. Look for quality brands and items with lifetime warranties.