Bringing Farmhouse Appeal Into Any Home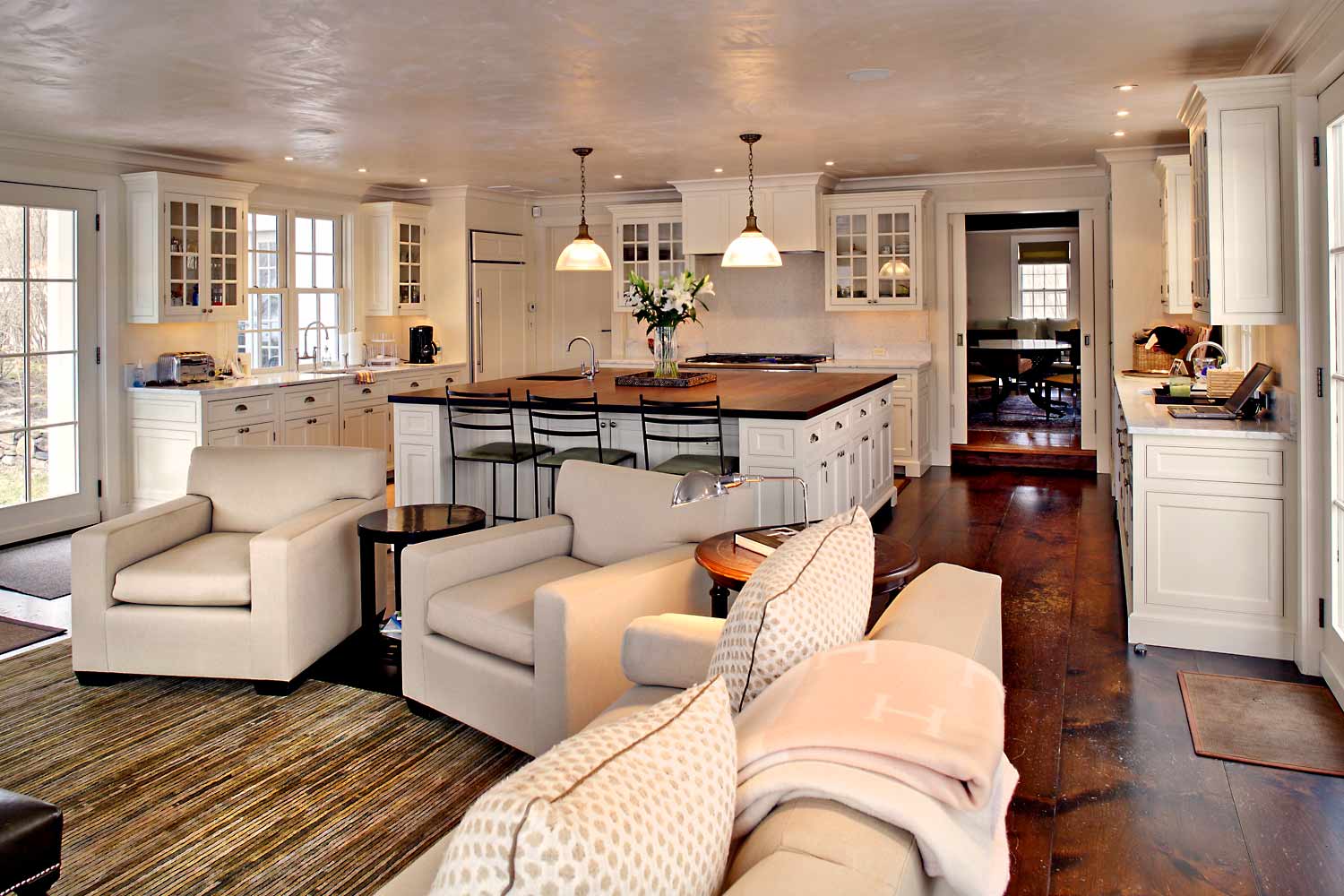 Bringing Farmhouse Appeal Into Any Home
For some homeowners, their inspirations can come from some unlikely places when they're decorating after a custom home renovation. While some may like the polished aesthetic and clean lines of a modern interior, others like something a bit more unconventional. The rustic appeal of a farmhouse or country details is something you can bring to any room of the house. You don't need barn doors to get the point across – there's more than a handful of ways you can bring these elements into your home. Here are just a few ways you can add farmhouse charm to any space – animals not included.
Rustic Wood
Using rustic or reclaimed wood in your space can be done in a number of ways. In large spaces like great rooms or living rooms, you can infuse reclaimed wooden beams into the ceiling design – adding a cozy feel to the room. Placing them as real or implied structural support will help ramp up the effect. Don't be afraid to go rustic for tables in your space, both big and small. From kitchen and dining room tables to coffee and side tables, this is a great way to add more wood into your space, and brings a bit of vintage flair as well. You can also use wood in more subtle ways like accent pieces, art and add-ons to a mantel.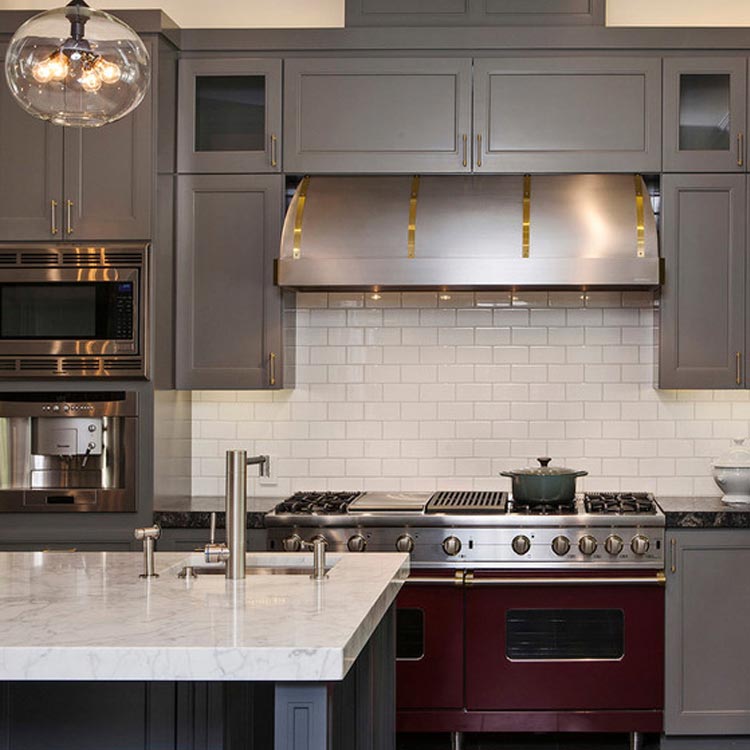 Lighting
Think wrought iron, antiques, sconces that favour candle light, hanging lamps and lanterns for that farmhouse touch. It's important that you think subtle when choosing your lighting. While large chandeliers might work – consider smaller fixtures as well as forms of recessed lighting for lighting large spaces. Placing lights above or between wood ceiling beams is one idea.
Structural Details
It was mentioned that no, you don't need barn doors to create the farmhouse feeling in your home; but it does make for a really cool detail. Perfect for your largest rooms, think of areas of your home that might benefit from a large, sliding door. You can even add details like a wrought iron track or handle as well as using reclaimed or distressed wood for the door itself. You can also include other things like a farmhouse sink – a version of a regular sink that juts out slightly more than usual and comes complete with a longer, almost hose-like fixture. Think lighter wood cabinets, or doors that have been painted white when thinking about spaces like your kitchen. Details like glass insets on cabinet doors, and painted paneling can also bring some country elements into the space. For countertops, think wood instead of stone or marble for a warmer and more natural feel.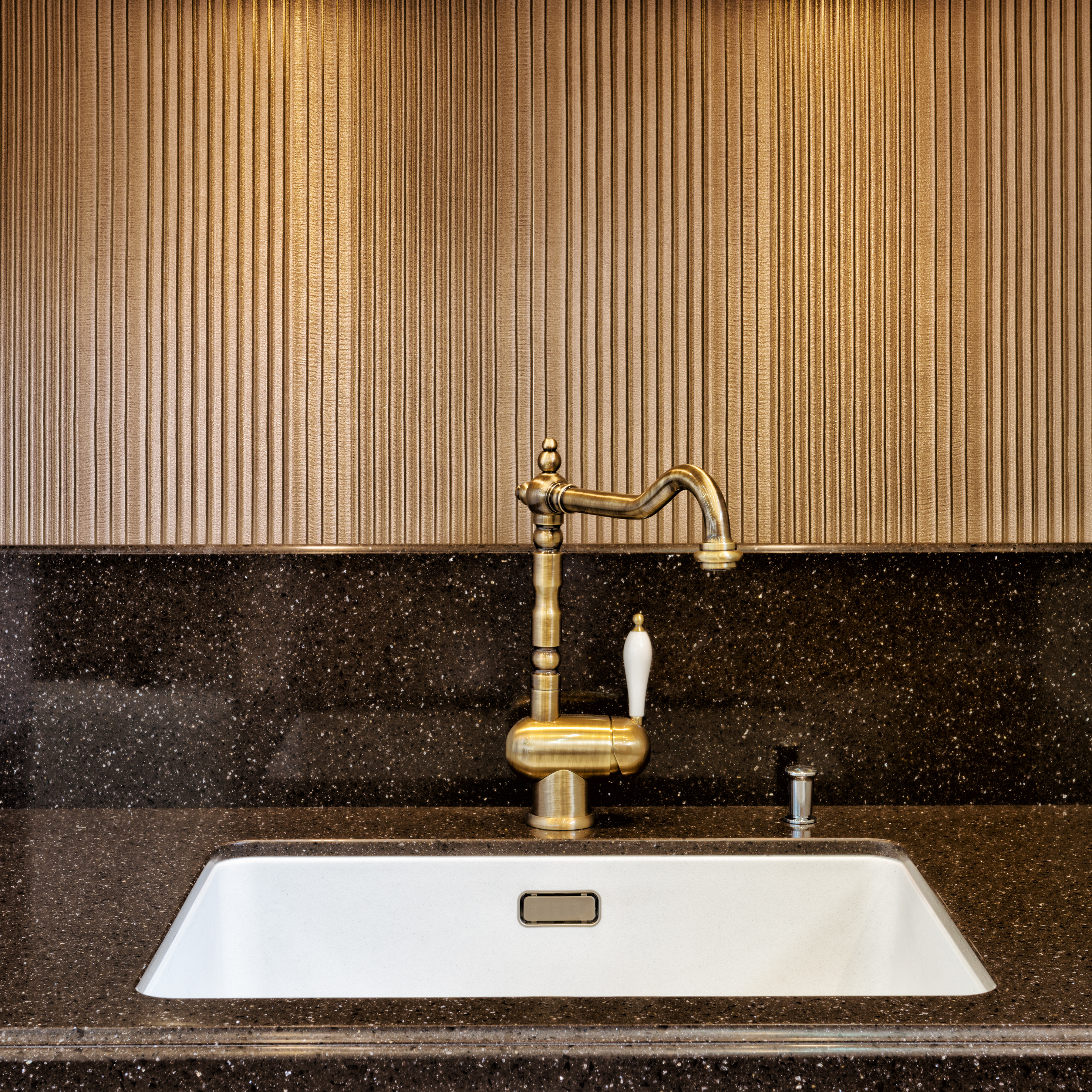 Other Details
Infusing these elements in a more subtle way is also possible, especially if you don't want your whole space to literally look like a farm house. It's important to find creative ways to include these elements so as not to overwhelm the rest of the space. It's important to think rustic and vintage when considering details; such as artwork, fixtures, furniture – even built in detailing like recycled warehouse vents. Think it items you would traditionally find in a fully functional barn and try to infuse it as piece of art. Salvaged wooden signs or items can be used as wall art, and so can leftover windmill blades, leather saddle straps, rope & more. This goes for accessories, where items like baskets can serve not only as extra storage, but as a great way to add a natural touch to your space, and add more wood in a subtle way.  Quilts can be the perfect way to bring everything together regardless of where you put them. Whether they're draped over a couch, stacked for display or used as wall art – quilting is something we often associate with a country lifestyle, making it perfect for bringing farmhouse charm into your home.