Adding Mid-Century Modern Appeal To Your Home
When it comes to interiors, it's important to realize that the notion of modernism is going to constantly change along with the times. The things that are considered "modern" (or even contemporary, for that matter) are dependant on the era you're currently in. While there have been a few different modern movements when it comes to interior design, one of the most lasting in terms of resurgence as well as lasting influence is Mid century modernism. This refers to aesthetics that were popular in the middle of the 20th century, around the 19050s and 1960s. You may not want to change your entire home, but there are quite a few ways to bring elements of this look into your home in both major and subtle ways.
Think Natural Tones
This isn't to say you can't use vibrant shades, but don't shy away from more traditionally natural colours like mustard yellow, warm oranges, beige tones and creamy greens to get the point across. These colours work best in furniture and accessories as opposed to on the walls, as the focus of the space should be the items within it. This nod to a 60s-inspired colour scheme will get you closer and closer to the source of your inspiration.
Keep Walls White
In midcentury modern spaces, it's the furniture and accessories that truly take centre stage – so opting for white walls is the perfect way to keep them as the focal point. This is why choosing quality pieces will be important to the final look of the space, as they are what will tell the space's aesthetic "story" and make everything cohesive. Setting this all on a white-walled backdrop is the best way to make this all pop.
Let Wood Do The Talking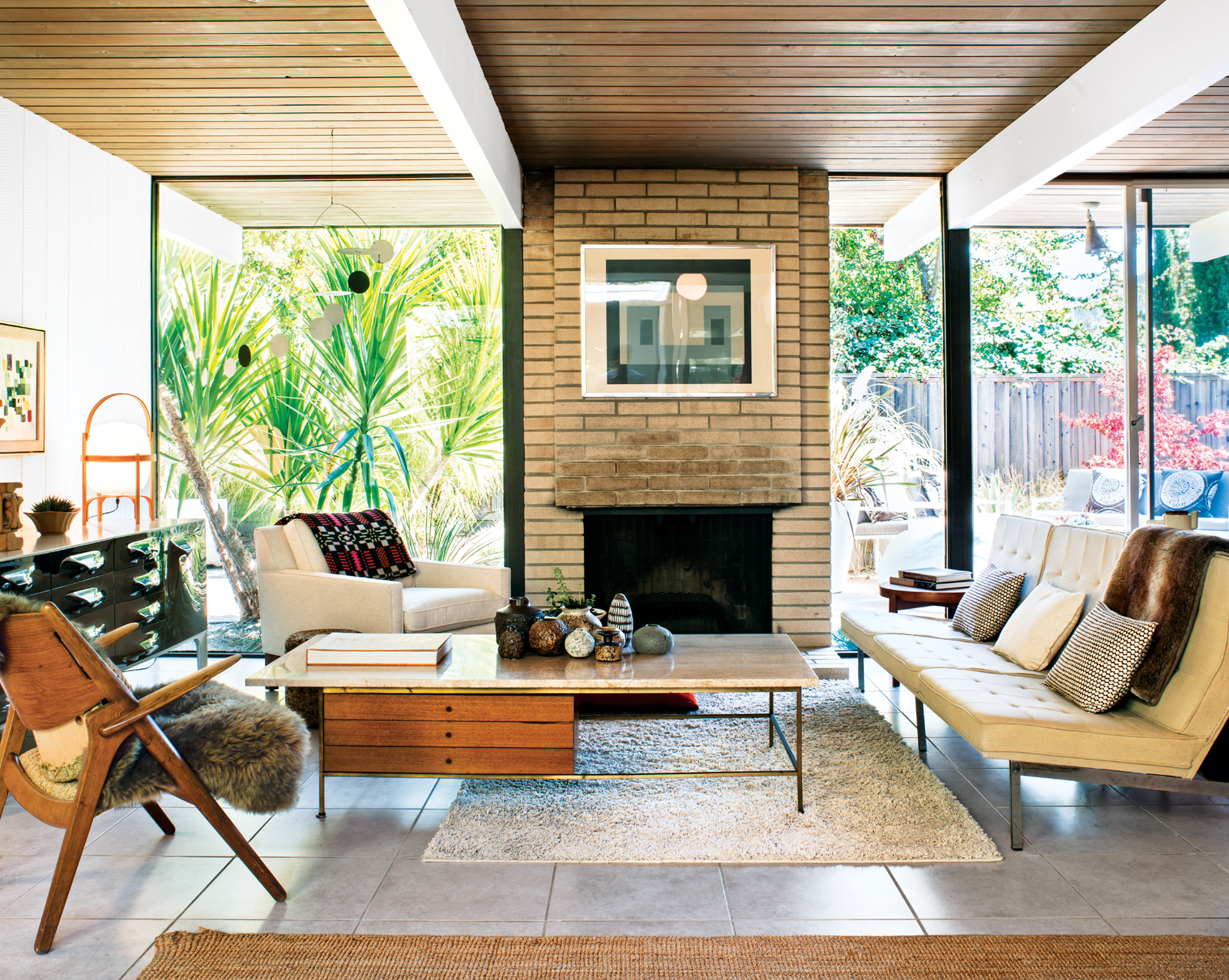 Wood was an important aspect of mid-century home designs and popped up in everything from flooring to furniture to cabinets, much like it still does. The difference between then and now is quality. While today's iteration leans toward pressed wood, furniture in the 1950s and 1960s were usually hand-crafted pieces with clean lines in walnut, rosewood and oak. Going vintage is one option to help you find the authentic version of exactly what you're seeking, but also keep in mind many current retailers are acting on the resurgence of midcentury modernism and adding items to their collection that reflect that aesthetic.
Think Like a Minimalist
When crafting a midcentury modern space, it's important to aim for timelessness. For many, pulling inspiration from styles from the past comes with the assumption of that space looking dated and old. Since minimalism is still a big part of current modernism, it won't be difficult to apply the same idea to a space that takes slightly from midcentury inspirations. High quality, well-crafted pieces with clean lines will take centre stage, so it will be important to make real investments into the pieces you use, particularly since these pieces are the focal point of the room, free of too many other visual distractions.
Go Retro On The Art
Since you'll be pulling from a vintage aesthetic, it makes perfect sense that you would go vintage when it comes to accessories and artwork. Furniture is always a trickier aspect, and most homeowners opt for new manufacturers that create pieces in vintage styles; but smaller vintage items like wall art, throw pillows and much more are much easier to track down and incorporate into your home. Never be afraid to include work from the time period you're looking to pull inspiration from.