Adding Unexpected Elements To Any Room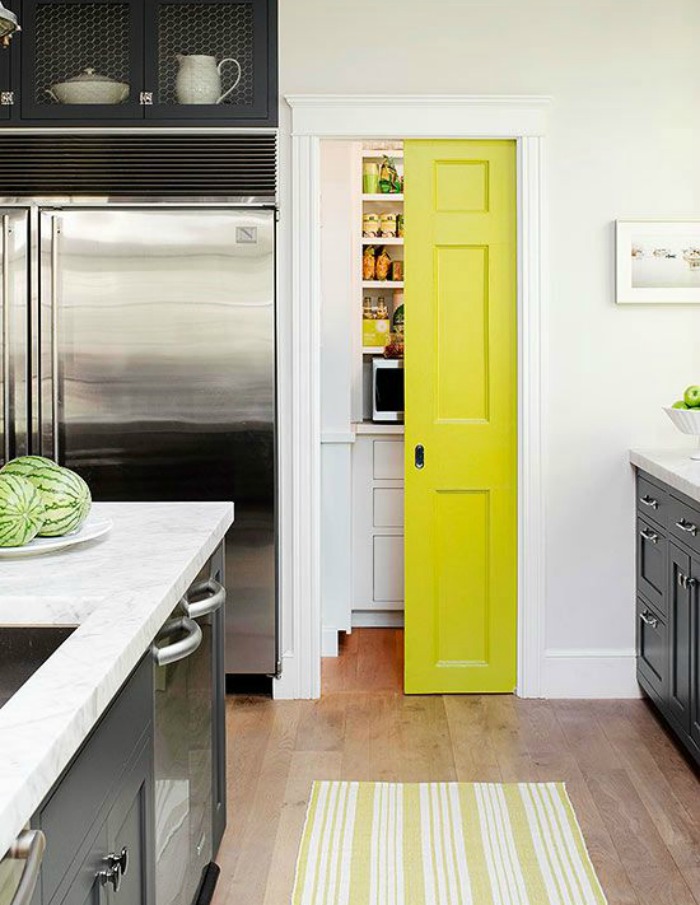 Monochromatic designs often add a touch of chic to any room. Regardless of the colour combination, it create cohesive in most spaces, especially when it's done with high quality furniture and items. Still, adding unexpected elements to your space can be a fun way to infuse a feature that doesn't necessarily fir with anything else.
Pops Of Colour
You may be really committed to maintaining a monochromatic look in your space, but there may be times you want to inject just a bit of vibrancy into it as well without making it an accent colour per se. There's many different ways to add pops of colour to your space depending on how big and bright you were looking to go. For larger statements, you can add a single piece of furniture that may fit the style of shape of the other pieces in the room; but with a completely different colour palette. Consider a bright backsplash of custom tiles in your kitchen where there may have been white or dark tiles previously, or even a vintage inspired appliance like a fridge that has smooth rounded edges as they once did in decades past. Consider painting otherwise "unexpected" places like the inside of a door so that, when close it punches up the aesthetic with a bright hue. For a much more subtle approach, you can simply paint the inner siding of your door for a small pop of colour that still makes a big statement.
Accent Wall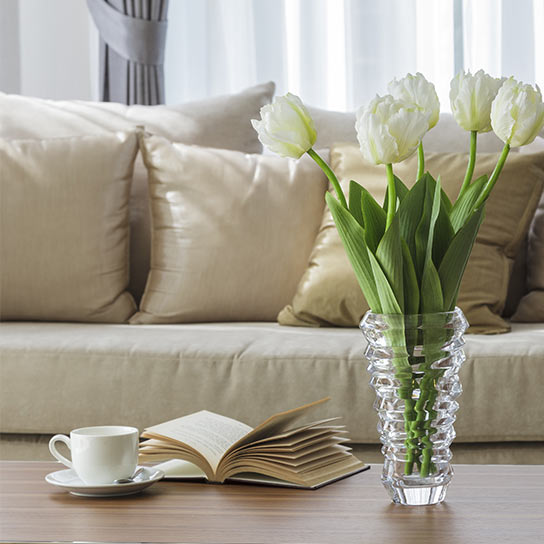 Typically, an accent wall is one that's painted another colour than the others in a space – setting it apartment from the rest and becoming the focal point of the room. This is a great feature to have in rooms like living rooms and kitchens, particularly if you're going to be using that same wall in a significant way. Weather it's to display art, surround a fireplace or segue into an adjoining space, accent walls are a great way to add variety to any space without having to commit to the shade throughout the whole space. You can even pull from this shade and add accessories and furniture in the same hue to bring it all together and create more cohesion. Think beyond the confines of just paint colour and consider wall-paper as well as other natural and textured finishes like wood, stone and even textiles to create one wall in the room that stands out from the rest.
Ceiling Details
Intricate ceiling details are unexpected for the simple fact that it's one of the last places people think of when designing a space. It's a detail that is often overlooked even though it has the potential to drastically change the whole look of a room. From decorative tiling, crown moulding, to wall paper or a fresh coat of paint, the ceiling is a great place to add another design element. You can even take a more rustic or industrial approach and infuse distressed wooden beams or exposed piping or tubing as focal point of your large space. This is a detail that works best in larger spaces where the ceiling has enough open space to truly show off the colour or design. Having a brightly coloured ceiling in a room with otherwise neutral walls are a great way to create visual interest no matter what room it's in. This gives you the freedom to create even more balance by pulling inspiration from furniture when choosing what to add to the ceiling. It's important to think of your ceiling as your "5th wall" and not to be afraid to treat it the same way you would treat the other 4.