Infusing Industrial Details Into Your Home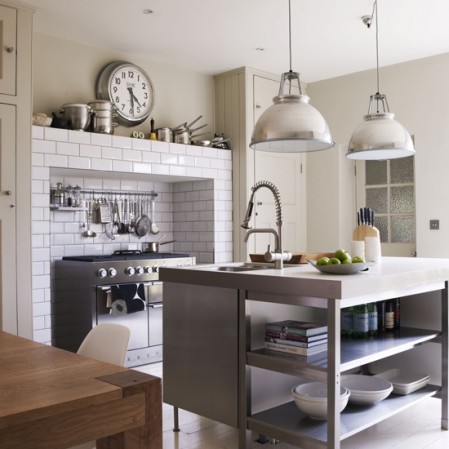 Most of the time when we picture industrial details, we often envision open concept lofts with hight ceilings, exposed brick and rustic piping – but there are much more subtle ways of infusing industrial details into any space while still maintaining a modern, classic, or contemporary style in a space.
Think Built-In Details
The beauty of a home renovation is you can ass structural details that bring industrial flair into any space. Most of what we think of as "industrial" are spaces that were built originally for commercial purposes that are now being used as residential spaces, so the details we associate with it were there to begin with.  You can include details like exposed brick as a partial accent wall around a fireplace to bring just a touch of industrial flair to a living room.
Think  Like A Minimalist
Many industrial details come down to minimalism and modern detailing. Its important to reflect elements of both of these into your space to bring these industrial details in. Simple doesn't have to mean boring, but aim for pieces with a strong but clean and uncomplicated aesthetic in essential textiles, finishes and textures that mix modernity with antiquity and some natural rustic details from leather or wood to chrome or wrought iron. When choosing colours, think monochromatic with understated accents and accessories; and choose lighting fixtures that look a bit more commercial than usual, more reliant on metallic finishes than glass.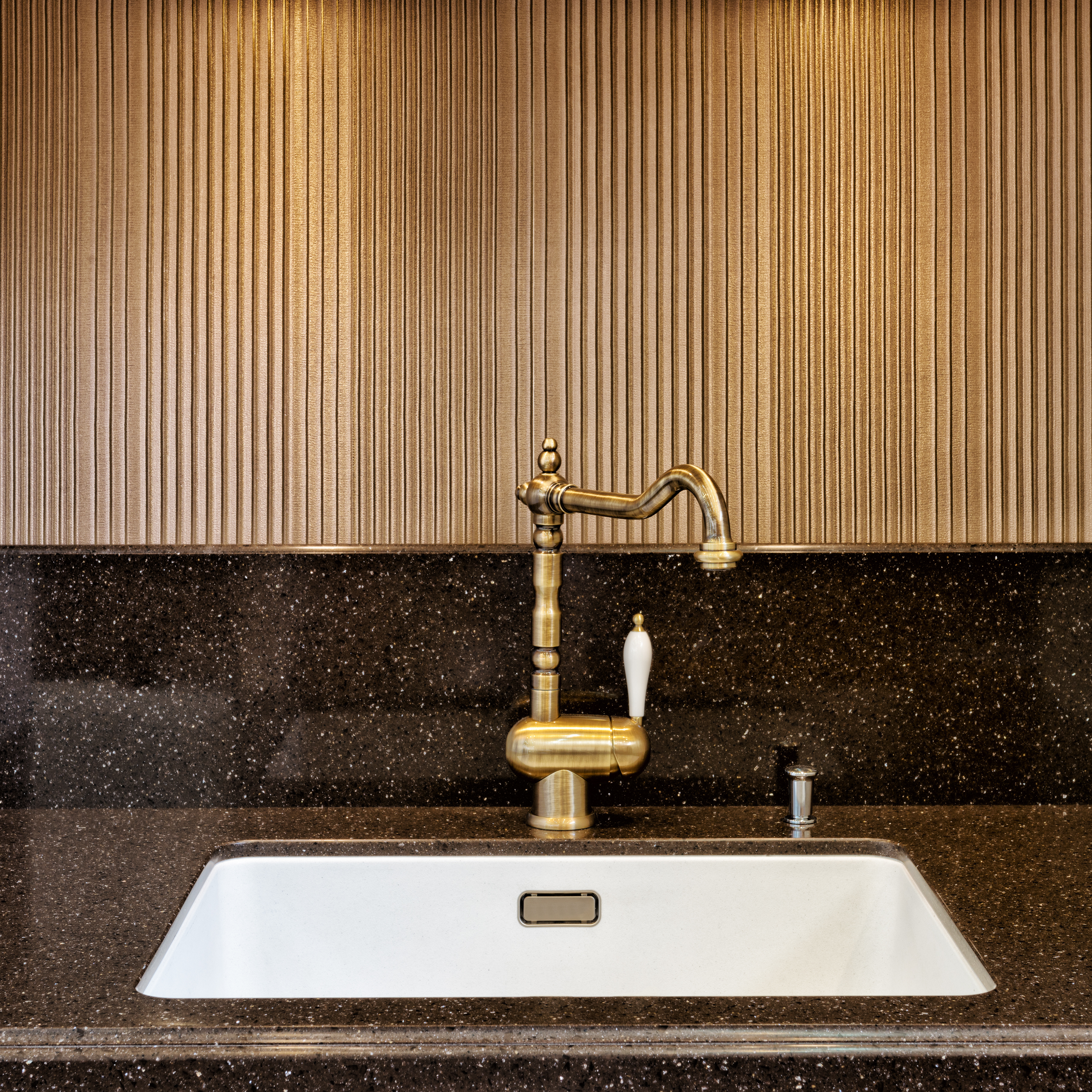 Look To Antiquated Metal Finishes
Wrought iron is a staple of industrial looks, and harkens back to a time when it was common place in commercial spaces like production factories. Remember, you're looking to inject these commercials elements into your residential space, so don't be afraid to swap out standard chrome for wrought iron, copper or brushed gold, nickel or bronze when it makes the most sense. You can infuse it in small ways like exposed plumbing under a pedestal sink, faucet fixtures, deep basin sinks, cabinet and drawer pulls or doorknobs or in much more overstated ways like vintage furnaces(whether you actually use them or not) and piping or columns that may or not actually be functional or structural as well. It's important to not go overboard, especially if it's not a feature that is in your space already.
Mix In These Details With Other Styles
Adding industrial details to your home means you get get to mix them with more modern elements, too. Start with your kitchen, ass stainless steel appliances and built-in cabinetry are the easiest and sleekest elements to bring into your home. From there, add in a few more nods to this era with a few antiquated metal finishes like wrought iron or copper, pendant lighting, rustic and retro chain detailing and so much more. Blending these accents with the sleek aesthetic of modern spaces will be a match made in heaven.