Are Open Concept Floor Plans Here To Stay?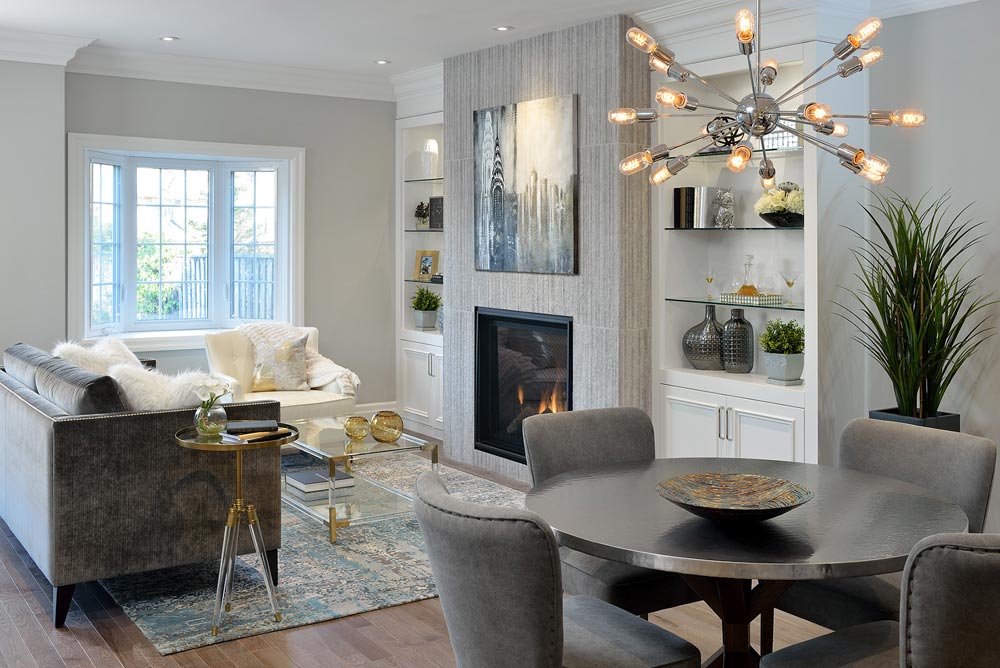 For many homes, an open concept layout has been integral to the way the spaces flow alongside one another. With less emphasis placed on keeping space separate and for one specific purpose, interior design has become more about the elements that connect one space to another while still having designations between certain parts of the home. This type of floor plan has continued to become more and more prevalent in the last few years, and has had a great impact on the types of space homeowners are looking for after they renovate. But are open concept homes here to stay?
It's important to note that open concept layouts vary from home to home, and its set up will look different depending on the size and structure of the space. Open concept plans are, in essence, floor plans with few walls to separate different areas; usually the kitchen, living room and dining room. These main areas exist within one large space and this poses unique opportunities and challenges for designers to get the most out of it.
Open floor plans tend to lend themselves to sociable living, especially considering the kitchen is typically the social hub of the home. Having a kitchen that leads into the living room and dining space brings all these areas together, something that works especially well for homeowners that entertain guests frequently. Open concept also brings much more of the outdoors inside. With the absence of many of the walls that are normally present between these rooms, much more natural light fills every part of this open space. Large, sun-filled windows or back doors that open onto decks and patois are able to share its natural light with multiple spaces instead of just the room it's in, unobstructed by walls and dividers that would cut down on the amount of light that gets into the other rooms.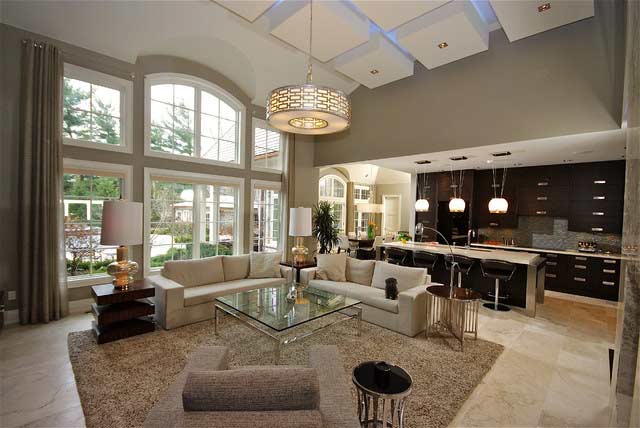 Because of the loosely defined partitions in open concept floor plans, its easy to visually "borrow" space from one are into another, or create areas that serve multiple functionalities that are closely tied to one another. This in effect creates even more space in your home, as your eyes scan the entire space as one instead of being broken up into smaller areas by walls and doors. With open concept layouts, continuity is extremely important so it will be imperative to choose wall colours, accents, furniture, accessories, and appliances that can work alongside each other. Just like any living room, kitchen and dining room, the design does not have to be identical; but pay attention to flow and connecting elements will be even more important than in closed concept spaces and homes. With open concept spaces, it's also easy to create a focal point for the entire space, instead of a different one for every separate room. Whether it's a large piece of furniture or a unique lighting fixture, the surrounding spaces all benefit from these signature pieces depending on where they're placed.
In many new homes, open concept is becoming the go to option for the main floor of the home and with good reason. It's a much better way to make use of your home's space by eliminating extra walls and doors, and it also helps create and maintain a succinct flow from your entrance to other parts of your home.