Finding The Right Custom Interior Doors For Your Home
Sometimes, changing your space can be as simple as changing the doors. Adjusting architectural aspects like doors can breathe new life into a room, serving to create a more elegant divide between adjoining spaces. As important as the form and function of custom interior doors are, their look is just as imperative to how your entire home flows into each other – and leads to the outside world.
French Doors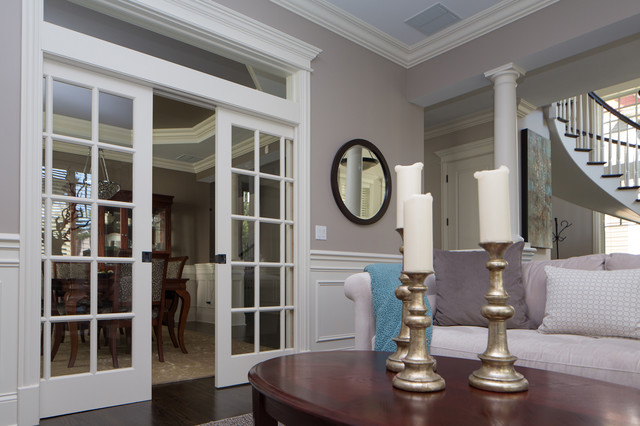 Luxurious, dramatic and glamorous are just a few ways you could describe French doors. Essentially two hinged doors who open opposite one another, they typically use a combination of glass and wood inserts to add character to your home. They're meant to create a separation between larger or common living areas and rooms that are meant for display, like sitting rooms, music rooms, dining rooms, master bedrooms, home offices or leading to outdoor spaces like decks or patios.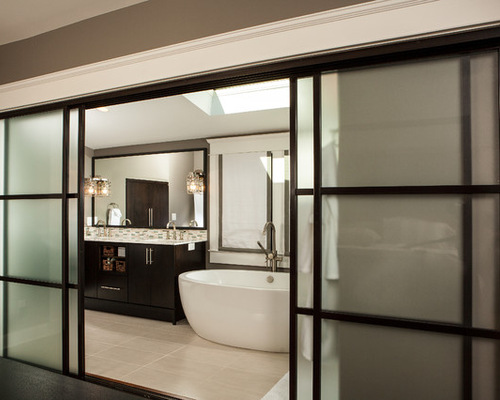 In rooms that would have traditionally been built to accommodate French doors such as master bedrooms, as well as large studies, libraries or living spaces, Sliding doors are perfect for those types of spaces that typically have extra-wide entrance openings.   Because the doors slide along an outer track instead of swing open, they don't disturb any of the other design elements in the room. In a previous post, we discussed the versatility of barn doors and their use in a variety of rooms, adding a modern and minimalist feel wherever they're used.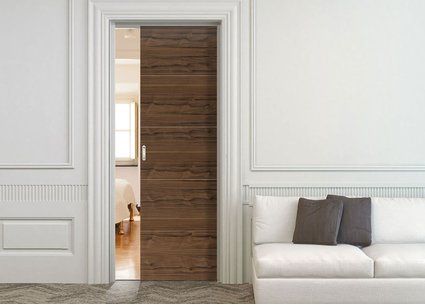 These doors tuck neatly into a tracked frame in the wall, disappearing completely when opened. Much like a sliding door, it doesn't swing out whatsoever; making it a great space saver and offers a spa-like feel when used in smaller bathrooms or powder rooms, as well as separating facilities in master suites. These doors also work well in place where the door will only closed a fraction of the time but privacy is still an important factor; due to the fact that the door is completely hidden within the wall when fully opened.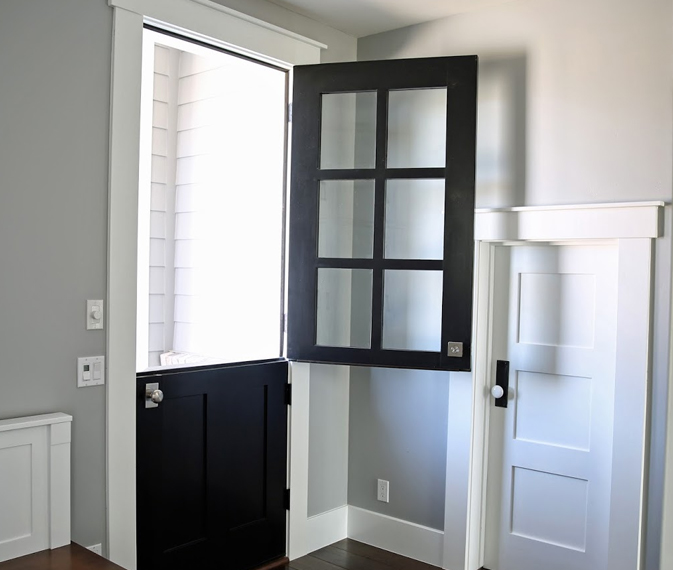 Dutch doors are unique additions to any home, and are commonly used in homes with touches of French country influences. Much like a traditional hinged door, the door is then also split horizontally for the top and bottom pieces to operate independently. This allows the bottom to remain closed and top to open freely to allow air circulation and light in, among other things. Where a full door may have gone previously, this style of door is like having an additional window as it lets in more light. They work perfectly for doors that lead directly outside like kitchens that face a backyard or patio, where the opening can be used pass or serve food or drinks between outdoor and indoor cooking spaces. They also work in living rooms, offices and entryways where they make great front doors.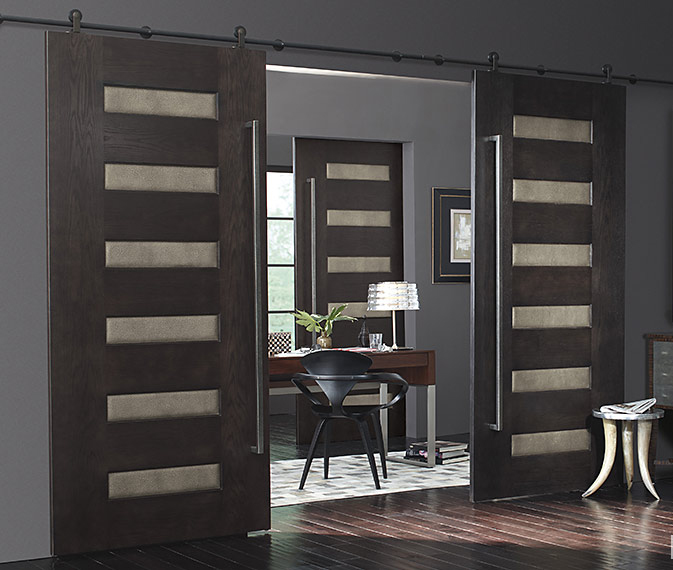 Pivot doors are becoming more popular with the rise of modern spaces. A cross between sliding doors and traditional, these doors stand on a track but swivel in a specific direction to create a chic and clean appearance. They're typically large and boast either one tall handle, or none at all – relying on force and pressure to open and close. These doors are perfect as front doors in homes whose modern aesthetics extend to the exterior, allowing the door to seamlessly blend in with the rest of the front of the structure.
No matter which type of door you choose, be sure that it works well with the overall design of your home and don't be afraid to use different kinds if the space calls for it.