Open Concept Designs
Don't Be Afraid, Embrace the Space!
---
Open concept spaces are becoming more and more popular in home renovations.  The elimination of walls makes any space look and feel bigger.  An open-concept layout can do wonders for creating an airy feel, adding depth and even the illusion of grandeur. An open-concept space creates a feeling of luxury and living large.  When open-concept floor plans emerged, many purchasers were excited yet weary. Will I have enough privacy? How will I fare with no 'rooms'? For the design-challenged, the thought of outfitting a large space to suit many functions became a daunting task. Stop losing sleep over it! There are so many reasons to love open-concept living, and it doesn't take a designer to see it.
When the kitchen is connected with the dining room and the living room, it gives the space a more elegant and sophisticated look. Open layouts are becoming more and more popular, making up the majority of today's best selling plans. Homes with open floor plans combine the kitchen and adjacent living areas into a single, large gathering space where family members and guests can interact during the entire course of a visit, not just during the sit-down meal. The result is a home that encourages a more modern relationship between the kitchen, traditionally considered a working zone, and formal spaces such as the living room and dining room. In fact, open floor plans elevate the kitchen to the heart and functional centre of the home, often featuring an island that provides extra counter space and a snack bar with casual seating. Vaulted or decorative ceilings add drama. An open layout is a great way to maximize space.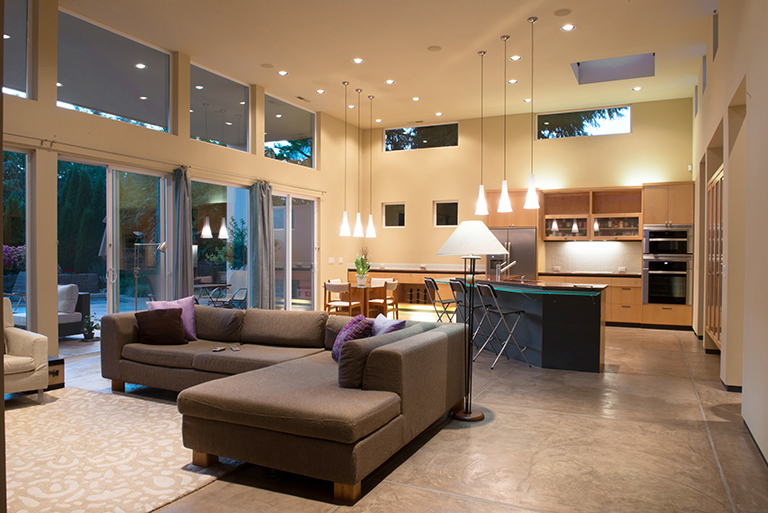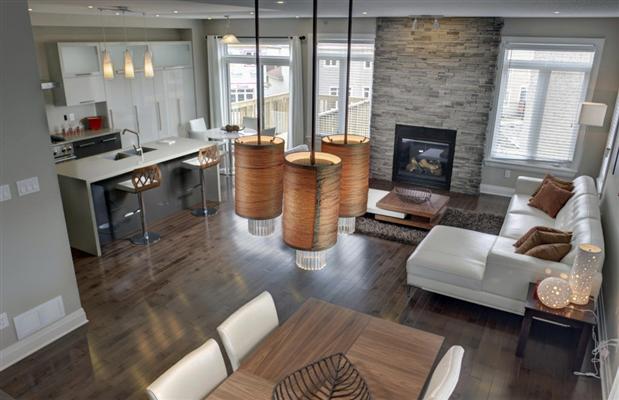 POSTED:  March 1, 2015
Lisa Maida, Designer
---